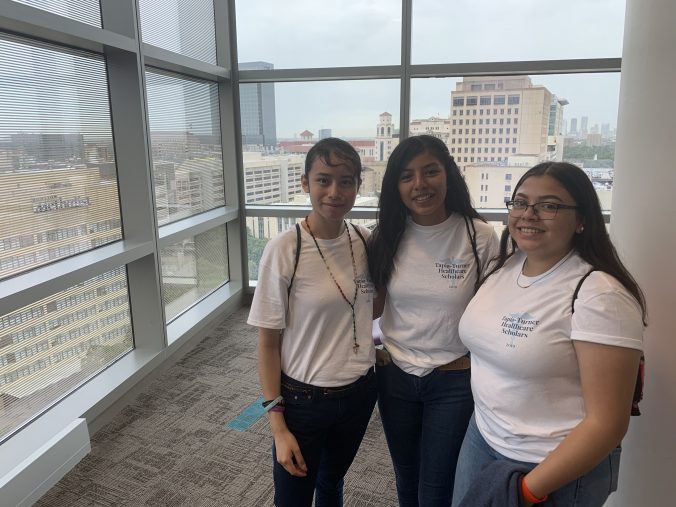 It was a walking science experiment for HISD students, who observed rats and fruit flies used for research on Tuesday at the Jan and Dan Duncan Neurological Research Institute in the Medical Center.
The visit was a part of the first annual Tapia-Turner Healthcare Scholars Program hosted by Rice University from June 23-29 in partnership with the HISD's College and Career Readiness, the City of Houston's Education Office and Houston Community College-Coleman.
"We want to introduce them to the healthcare field and navigate them through different pathways, so they can start thinking about which careers they want to explore," City of Houston's Associate Director Brandon Denton said. "We also want to open their eyes to opportunities for employment by introducing them to the current workforce and assist them in their college or university search to advance their education."
The weeklong residential program aims to provide recently graduated HISD students an opportunity to learn about the health professions, become CPR-certified, and connect with college and career counselors at hospitals and academic institutions in the heart of the medical center.
"I'm very set on becoming a nurse practitioner, which is ultimately what I want to do," Anna Perez, a 2019 graduate from DeBakey High School for Health Professions said. "This program motivates me because I can see how there are so many ways to reach my goal and meet a lot of interesting people who are experienced in the career I am pursuing."

Perez, who plans to attend Houston Community College in the fall to study nursing was selected along with 15 other HISD students out of more than 150 applications to participate in the inaugural program.