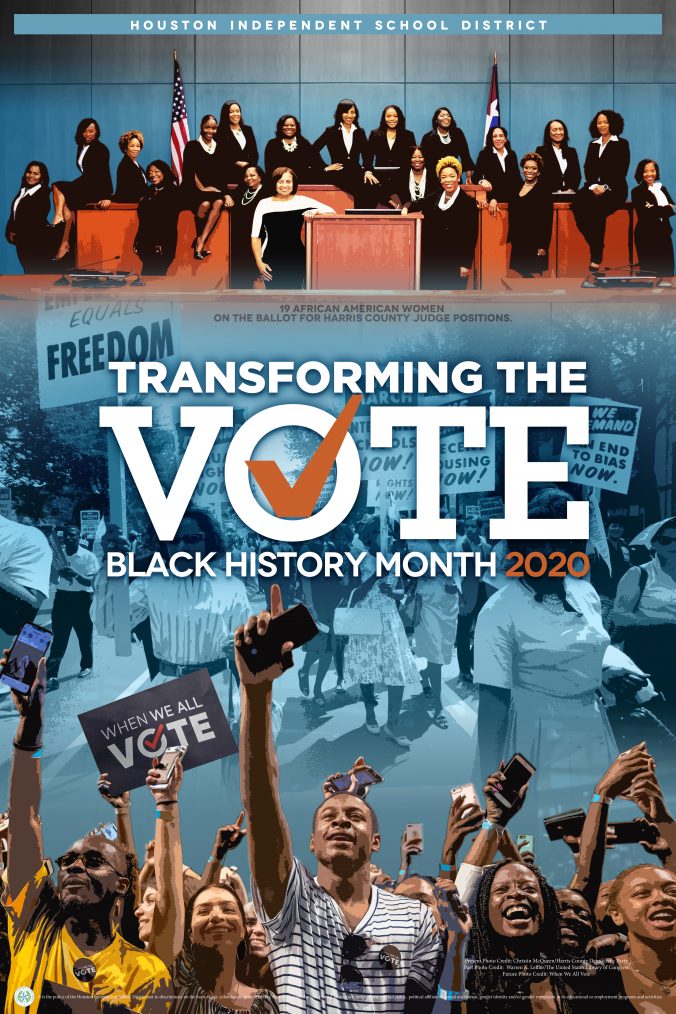 The Houston Independent School District is celebrating Black History Month by honoring the voting rights of African-Americans and how voting has impacted generations of African-Americans, specifically black women.
The theme for this year's celebration was created to align with the Association for the Study of African-American Life and History's (ASALH) theme "Africa-Americans and the Vote," which commemorates the centennial anniversary of the 19th Amendment granting women's suffrage movement and the 150th anniversary of the 15th Amendment giving black men the right to vote.
The district has created a poster that features the 19 African-American women judges who were on the Harris County Democratic Party ballot in 2019, past civil rights marches and it takes a look at what the future can look like when African-Americans make their voices heard through their right to vote.
To further celebrate Black History Month, a special musical performance by teachers will be presented at noon on Friday, Feb. 21 at Hattie Mae's Cafe at the Hattie Mae White Educational Support Center (4400 W. 18th St., 77092).  
To learn more about this year's theme, visit https://asalh.org/.