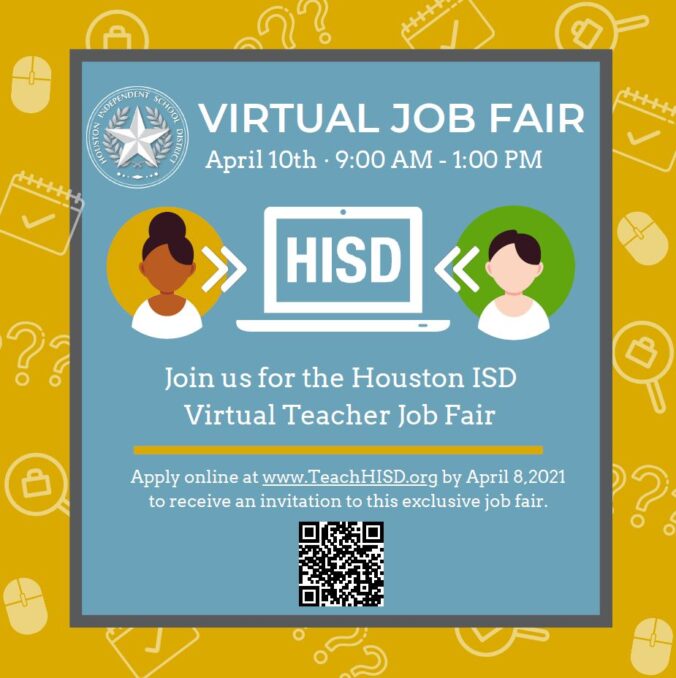 The Houston Independent School District is hosting a virtual teacher job fair from 9 a.m. to 1 p.m. on Saturday, April 10.
Interested candidates need to apply online at TeachHISD.org by April 8. Qualified applicants will then receive an invitation to join the job fair virtually.
Candidates will have the opportunity to meet principals and leadership for on-the-spot interviews, and pool-approved applicants can receive job offers on the spot as well.
Come be a part of the largest school district in Texas, with more than 280 schools serving nearly 196,000 students.