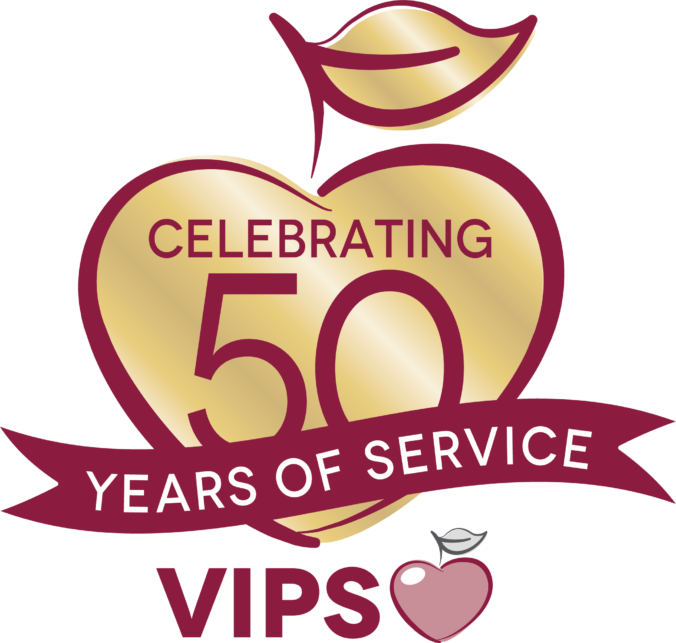 For 50 years, Volunteers in Public Schools (VIPS) has provided the Houston Independent School District with invaluable support and commitment that supports student success. That partnership was celebrated at a virtual ceremony on Friday, honoring 50 Years of Volunteers in Public Schools.
As Interim Superintendent Dr. Grenita Lathan opened the program, she noted that VIPS boasted more than 44,000 volunteers in HISD schools. That makes it one of the largest volunteer groups in the city, putting it alongside such organizations as the Houston Food Bank and the Houston Livestock Show and Rodeo.
"And just like those organizations, we could not do what we do without volunteers," Lathan said. "Many, many students would not be where they are today without your tireless efforts. During those five decades, you've shown Houston the power of public education. Time and time again, you showed up and worked hard, believing in HISD students every step of the way."
One of those volunteers for more than 30 years, Pat Rosenberg, began volunteering in 1987 at West University Elementary School and continued on the PTOs of Pershing Middle School and Lamar High School. She spoke to the virtual crowd on the importance of their work with students all across the district.
"Every little thing that you do makes a difference for a student. Please keep doing it. Please keep encouraging others to do it," Rosenberg said. "That simple smile, that simple compliment, you have no idea how that can transform Houston's future."
Mayor Sylvester Turner also spoke, issuing an official proclamation of April 23, 2021, as VIPS 50th Anniversary Celebration day in Houston. HISD Board of Trustees President Dr. Patricia Allen also issued a similar proclamation and recognition from the district.
The ceremony recognized its annual honorees, celebrating volunteers that have shown a particular dedication to HISD students. Due to the pandemic, the honorees for the 2019-2020 school year were not able to be recognized last year. Those winners were recognized first.
The Charles Harding VIPS Senior of the Year was Eugene Anthony Tuckwiller for his work with Sutton Elementary School. The Parent Partners of the Year were Jose Velez and Christina Mendoza for their work at DeZavala Elementary School. The Youth Volunteer of the Year was Students for Cause for their work with Grissom, Briscoe, and Harris elementary schools. And the Jean David Myers Volunteer Service was Texas-French Alliance for the Arts/ Be the Peace – Be the Hope for their work at Sutton Elementary.
The 2020-2021 honorees were then recognized for their hard work over the past year, dealing with virtual and hybrid learning.
The Charles Harding VIPS Senior of the Year: Ertha Stacey
The Parent Partners of the Year: Alvina Reynolds Randolph
The Youth Volunteers of the Year: Annie Zhu and Shirley Zhu
The Jean David Myers Volunteer Service: West University Elementary PTO
For more information about VIPS or to volunteer, go to HoustonISD.org/VIPS.