Technology today changes and advances faster than the average person can keep up with, and children are practically born tech-savvy. Keeping students engaged and technology current is a never-ending battle, and Tech Directors who pioneer creative strategies for implementing technology in schools are on the front lines.
HISD is proud to congratulate Director of Information Technology Frank Williams III, who was honored as one of the top 10 Innovative School District Tech Directors for 2022 by Education Technology Insights.
Williams began his career as a teacher, joining HISD in 2013 and bringing his unique perspective as an educator into his positions as webmaster and IT director in charge of the district's student information system. His specialties include databases, management, Domain Name System (DNS), and software documentation.
The Innovative School District Tech Director award is dedicated to showcasing IT professionals who demonstrate new and innovative approaches to technology in their district's curriculum.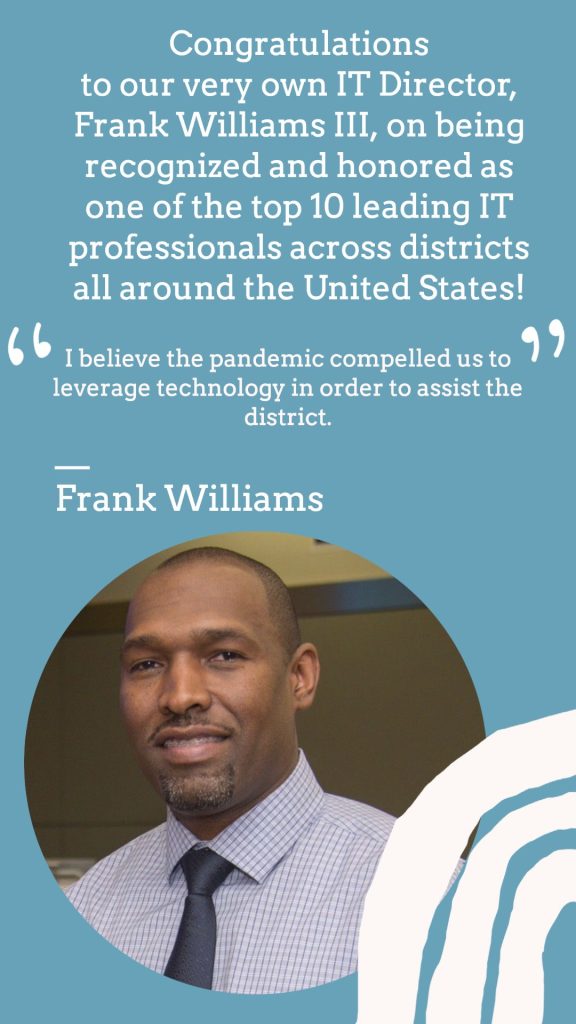 A panel of researchers, educators, and professionals in the field of Education Technology shortlisted Williams based on his commitment to improving HISD's technological constraints for the benefit of teachers and students alike.
To read more about Williams and learn more about the Innovative School District Tech Director award, visit the Education Technology Insights website.