In many ways, 10-year-old Shiloh Balasuriya is an average fourth grader. His favorite things to do are read books and play outside, and when he grows up, he has ambitions of being a world-famous chef. Shiloh has a lot in common with his other classmates at T.H. Rogers School, but this year, he was the only student from HISD to place in the Houston Livestock Show and Rodeo's annual Trailblazer Writing Competition.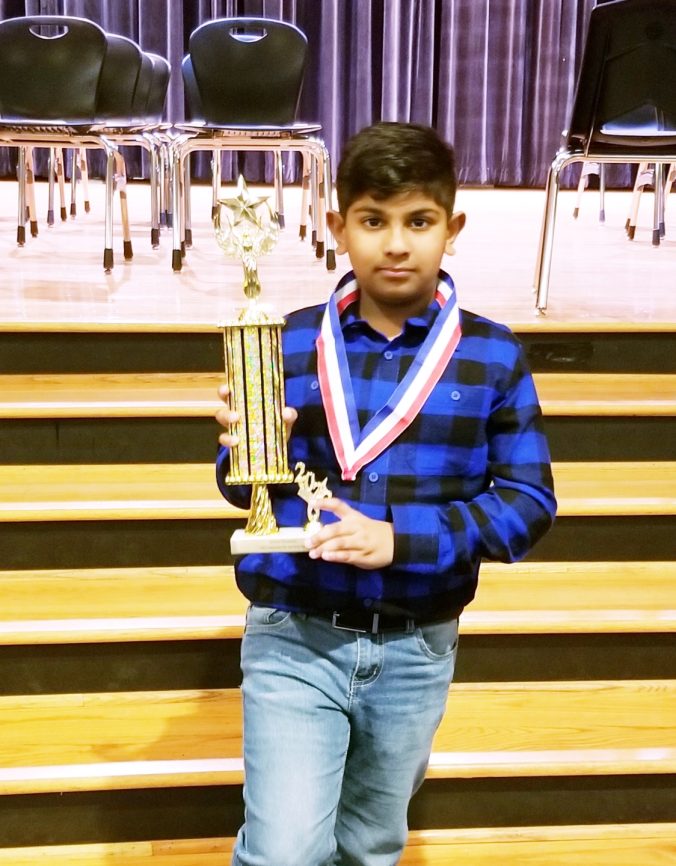 Like most Houston youngsters, Shiloh enjoys the rodeo, which his family tries to attend annually. As a future chef, Shiloh is a fan of the imaginative fair foods and barbecue. Imaginative is a word that defines Shiloh just as well as it would a barbecue sundae, as he took inspiration from his visits to the Rodeo to pen an unforgettable essay following the theme "If I Had a Pony."
Shiloh's essay is a funny, creative anecdote about Shiloh's plan for not only enjoying his dream pony, but also training it to rake in billions with its celebrity status as a famous pony artist and memoirist. Shiloh writes that he will name his pony Randalf and teach him to read, write, and eat human food (so his mom doesn't get mad at him for bringing hay into the house).
Theres Lowe, Shiloh's mother, attributes his creativity and knack for dynamic storytelling to Shiloh's love for reading and her own participation in writing competitions in her youth in Sri Lanka. Shiloh learned to read at two and a half, largely by watching his older sister.
"I can't get enough books for them!" Lowe said. "I go to the library and pick about 30 or 40 books every week."
Lowe heard about the Rodeo Writing Competition from Shiloh's English teacher on the last day that entries would be accepted, and she encouraged Shiloh to enter.
Even though Shiloh was reluctant to devote any of his free time usually spent playing outside to writing an essay, the one he wrote is engaging, clever, and representative of Shiloh's unique voice.
Shiloh's essay was named Trailblazer's Choice by the Rodeo Trailblazer Committee, a panel comprised of Texan authors, and he will receive a certificate of achievement as well as his own Houston Livestock Show and Rodeo belt buckle.
Lowe says that Shiloh's win has already inspired him to look into future competitive writing opportunities, and this is only the beginning for Shiloh's creative endeavors. "In this country, if you work hard, you can be anybody you want to be," she said. "I'm so glad that he got to be born here, that he gets to go to school here. He gets to do whatever he likes with his life. I'm happy that somebody got to see his talent so now everybody knows that he's good at this."
Read Shiloh's winning essay below.