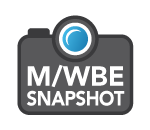 Editor's note: This is the second in a monthly series of profiles on minority or women-owned companies that do business with HISD. The district's minimum M/WBE goal levels are 20 percent for all levels of purchasing and construction and 25 percent for professional services. In the 2007 bond program, that commitment reached nearly 34 percent. In the 2012 program, the contracts awarded to date reflect a nearly 51 percent M/WBE commitment.
Name of business: School Health Corporation
Headquarters: Hanover Park, Illinois (about 25 minutes west of Chicago's O'Hare airport)
Number of employees: 120
Years in business: 55 years
Answering the questions: Susan C. Rogers, President
Q. What is the primary purpose of your business?
A. We provide health supplies and equipment to schools and universities, including more than 12,000 products offered from over 600 manufacturers. We get orders from nearly 5 percent of the largest universities and top 500 biggest districts in the country.
Q. What is the business background of the owners?
A. The founder of the company was the son of famous ophthalmologist Dr. Robert Good, known for Good-Lite eye charts still used today for vision screening.  The current owners represent the third generation of this family owned business. I received my MBA in Human Resources Management and have been working at the company for 20 years.
Q. Why did you start (or purchase) this particular business?
A. My grandfather came from a family of ophthalmologists. He started working for his brother, Dr. Palmer Good, at the Good Lite Company that he founded. My grandfather would sell eye charts, developed by his brother, to schools. He established relationships with school nurses and learned they needed other medical supplies and soon began stocking product in his garage and then a warehouse down the street.  I took over the business in 2000 representing the third generation of family ownership and management.
Q. What makes your business unique?
A. We were the first company to focus solely on the needs of school nurses. Today, we carry over 20,000 products to improve health in the education environment, including athletic training, special education, speech, occupational and physical therapy, and assistive technology.
Q. What do you enjoy most about your chosen profession?
A. Our customers are the most dedicated and caring professionals supporting our children, our future. They are healthcare professionals in a non-traditional healthcare setting supporting kids with chronic health conditions, such as asthma, diabetes and obesity. Healthy kids learn better, and I get to help make that happen.
Q. What has been the biggest or most interesting challenge to overcome as a business owner?
A. Resources to support healthcare in schools continue to be cut despite growing numbers of children with chronic conditions requiring skilled care. Finding ways to help schools find alternative funding sources and stretch their budget has been a real challenge.  We're doing some advocacy work to help address this on a federal level.
Q. How did the district's Business Assistance program help you before and after you were awarded a contract?
A. As a WBE certified business, I'm always looking for ways to leverage our customer's supplier diversity initiatives. I do know that HISD does evaluate our certification at the opening bid process and then again at renewal time. Being one of the certified suppliers for HISD has allowed us to service them while they are also meeting their supplier diversity goals.
Q. What advice would you give M/WBE firms seeking to do business with HISD?
A. HISD has a very robust supplier diversity program that has goals given to the end users. If you service your customers well, there should be no issues with these end users choosing to do business with you. I would be prepared to tell what your value proposition is and why your company is worth doing business with, so you stand out from others on the list.