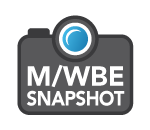 Editor's note: This profile is part of an occasional series on minority or women-owned companies that do business with HISD. The district's minimum M/WBE goal levels are 20 percent for all levels of purchasing and construction, and 25 percent for professional services. In the 2007 bond program, that commitment reached nearly 34 percent. In the 2012 program, the contracts awarded to date reflect a nearly 51 percent M/WBE commitment.
Name of business: BL Technology – BLTI
Headquarters: 1730 S. Cherry St., Tomball, Texas 77379
Number of employees: 48
Years in business: 39
Answering the questions: Deborah Lee, president
Q. What is the primary purpose of your business?
A. BL Technology, Inc. is a professional certified woman-owned company specializing in many facets of automation, SCADA, control panels and homeland security. For almost 40 years, we have been the leader for instrumentation, automation, control panels, SCADA, system integration, water/wastewater process controls, PLC/HMI equipment/programming, design and consulting. In 2003, by the urging of our customers, we included expertise in homeland security solutions. BL Technology's (BLTI) primary goal is to supply quality products, quality design, and superior service to our clients on time every time.
Q. Why did you start this particular business?
A. The original company began in 1974 as a supplier for electrical components. In 1984, BL Technology began as another part of that company, and Robert Lee (my husband) was hired to get the company off the ground. His job was to develop, sell and run the company. In 1992, I stepped in to investigate an internal accounting problem. I began working at BL Technology full time running the management of the office while continuing to investigate the accounting problem. With my management skills and Robert's knowledge of the industry, our dedication to quality products and service, we made the perfect team and have been working together ever since. Now, with almost 50 employees, BLTI continues to be a family-run business. To this day, we are still dedicated to quality products and service. Customers still receive quality products and superior service but with a more personable touch that you can't get with a large corporation. After almost 40 years in business, we are still proud to say that BL Technology has always been "Ahead of the Curve" in our industry.
Q. What makes your business unique?
A. BL Technology is unique in many ways. Very few companies our size can be dedicated to quality and safety and be held to the standards of ISO certifications, yet BL Technology is an ISO 9001 quality certified company. Our 3-year-old, 17,000-square-foot facility exudes high standards and quality from the minute you walk into the door you see our dedication to excellence. With a temperature controlled shop to our uniformed technicians, you will see our commitment to our clients. We offer a wide range of services so our customers can depend on a one-stop shop to take care of their automation, security, and fire needs. BL Technology can offer our customers turn-key products, design builds and customer-labeled products.
Q. What do you enjoy most about your chosen profession?
A. Being a woman-owned business in the construction and security industry. I enjoy getting to know the customers, working with them and building long-lasting relationships and fulfilling their needs in the process.
Q. What has been the biggest or most interesting challenge to overcome as a business owner?
A. Our tagline is "Always Ahead of the Curve." I believe our most interesting challenge has been staying ahead of obstacles.
Q. How did the district's Business Assistance program help you before and after you were awarded a contract?
A. The district's Business Assistance program really helped us when we won the 2007 Bond to supply installation and repair services for fire alarm systems, burglar alarm systems, access control systems, CCTV systems and intercom systems. Before we won the bond, I really admired how HISD was dedicated to doing business with companies like mine. The Business Assistance Program is there to help and offers many supplier diversity events. Everyone has been very helpful and understanding as we learned our way around HISD and its needs. We have continued to be a major supplier for HISD and its security needs. We thank them for believing in us.