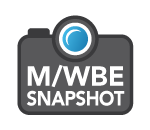 Editor's note: This profile is part of an occasional series on minority or women-owned companies that do business with HISD. The district's minimum M/WBE goal levels are 20 percent for all levels of purchasing and construction, and 25 percent for professional services. In the 2007 bond program, that commitment reached nearly 34 percent. In the 2012 program, the contracts awarded to date reflect a nearly 51 percent M/WBE commitment.
Headquarters: Houston
Number of employees: 225
Years in business: 30
Answering the questions: Richard Cortez, Founder and CEO of MCA Communications
Q. What is the primary purpose of your business?
A. The family-owned and operated business provides communication technology solutions that increase the productivity and efficiency of our clients. Our solutions include network connectivity, video collaboration, digital media, and wireless systems.
Q. What is the education/business background of the owner(s)?
A. I graduated from Lee High School in HISD. I also attended the University of Houston. I worked as an account executive with AT&T for 10 years before starting MCA Communications in 1983.
Q. Tell us about the contract you have been awarded to do business with HISD and what it entails?
A. MCA was awarded a contract to provide technology upgrades district-wide in 2012 for over 200 schools in the district. MCA completed the project in less than a year.
Q. Tell us about the longevity of your business relationship with HISD and how you've been able to maintain this relationship?
A. MCA completed our first project for HISD over 20 years ago as a second tier contractor. For more than five years now, MCA has been the prime technology contractor for HISD. We've been able to maintain a great relationship with HISD because we're very engaged with the district. We ask a lot of questions. We're very proactive. We help design and build projects with HISD. We make sure we're on the same page. We really listen to what HISD needs. We have a department that's pretty much dedicated to working on HISD projects. That's helped us be successful.
Q. How has a small business like yours been able to do more than $18 million worth of business with a company as large as HISD?
A. Our company has had steady growth over the past 30 years, and each year we learn from the previous year on how to be successful doing work for large organizations. It took time, but over the years, we added capacity, staff, certifications, and found the right partners to allow us to take on any challenge.
Q. How is your company making a difference for HISD?
A. We're helping HISD future-proof its technology and communications infrastructure by bringing them products that have the most longevity. Our competition focuses on staying in business. Our focus is helping our customers stay in business. We try to take a hold of the newest technology, so that we always know what's taking place and what technology is moving toward, which helps us future-proof our customers and ultimately helps us to stay in business. The other biggest key to our business is that we approach everything with the attitude of serving. It's always about how we can help a business or organization be better.
Q. How did the district's Business Assistance program help you before AND after you were awarded a contract?
A. They assisted us by keeping us informed on opportunities available. After we were awarded the contract, they have continued to be a valuable resource that we can call for direction and guidance.
Q. What has been the biggest or most interesting challenge to overcome as a business owner?
A. The biggest challenge for us is finding the necessary personnel resources to keep up with the workload and construction schedules of our clients. We are always recruiting new talent and have recently built our own Industry Certified Training Center, where we can certify and train our own employees in the latest technology standards and practices.
Q. What advice would you give M/WBE firms seeking to do business with HISD?
A. My advice is to not give up, continue to build relationships, be available, and to stay engaged in the community.