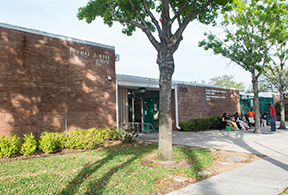 The Rusk School will hold an open house on Friday and a ribbon-cutting ceremony on Monday to show off its new middle school wing, which will soon open to students.
The PK-8 school's 21,000-square-foot wing will serve 250 students and features seven classrooms, two science labs and a computer lab. The open house will take place from 5 to 6:30 p.m. on Friday at the school (2805 Garrow), and the ribbon cutting is set from 9 to 11 a.m. on Monday.
The new facility was built with funds from HISD's 2007 bond program. Located in the city's East End, the school emphasizes college and career readiness and offers pre-AP courses and a STEM magnet program.