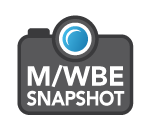 Editor's note: This profile is part of an occasional series on minority- or women-owned business enterprises (M/WBEs) that do business with HISD. The district's minimum M/WBE goal levels are 20 percent for all levels of purchasing and construction, and 25 percent for professional services. In the 2007 bond program, that commitment reached nearly 34 percent. In the 2012 program, contracts awarded are expected to top 53 percent.
Name of Business: ERO Architects
Headquarters: Main headquarters: McAllen, Texas; Houston office: 14800 St. Mary's Lane, Ste. 160
Number of employees: 26
Number of Years in business: 14
Officers of your company:
Chief Executive Officer & Principal-in-Charge Eli R. Ochoa, PE, AIA
Chief Financial Officer Octavio Cantu, AIA
Chief Marketing Officer Brian Godinez
Q: What is the primary purpose of your business?
A: ERO specializes in the architectural design of education and government facilities. ERO is currently designing the new Houston ISD Furr High School and Seguin ISD High School. Both schools include 21st century learning environment elements modeled after the needs of today's digital learners and teachers. ERO combines experience, innovation and collaboration to each design project in order to reflect and enhance the needs of communities; and deliver within the expectations and goals of client owners. ERO formulates a development framework that incorporates the social, cultural, economic and ecological infrastructure to design unique and beautiful spaces that afford opportunities for positive experience and sustainable prosperity. With a portfolio of designing over 200 facilities, ERO is one the leading Hispanic-owned architectural firms in Texas.
Q. How do you believe your company will make a difference for HISD?
A: We have been awarded two high schools that will be new 21st century learning centers. These communities that these high schools serve will offer a new advanced way of learning and teaching that address the needs of our digital learners and most likely increase student performance, as well as create students ready for college and the workforce.
Q. What advice would you give M/WBE firms seeking to do business with HISD?
A: It's important to understand the district's project management and construction processes, as well as the needs of the community. For our industry, it's also important to have advanced architecture and engineering technology, such as BIM modeling, a Revit CAD platform and 3D visualization, all integrating within the district's project management systems. Probably the most important lesson learned is to listen well and communicate powerfully to staff, community participants, our subconsultants and the contractor during the design process.