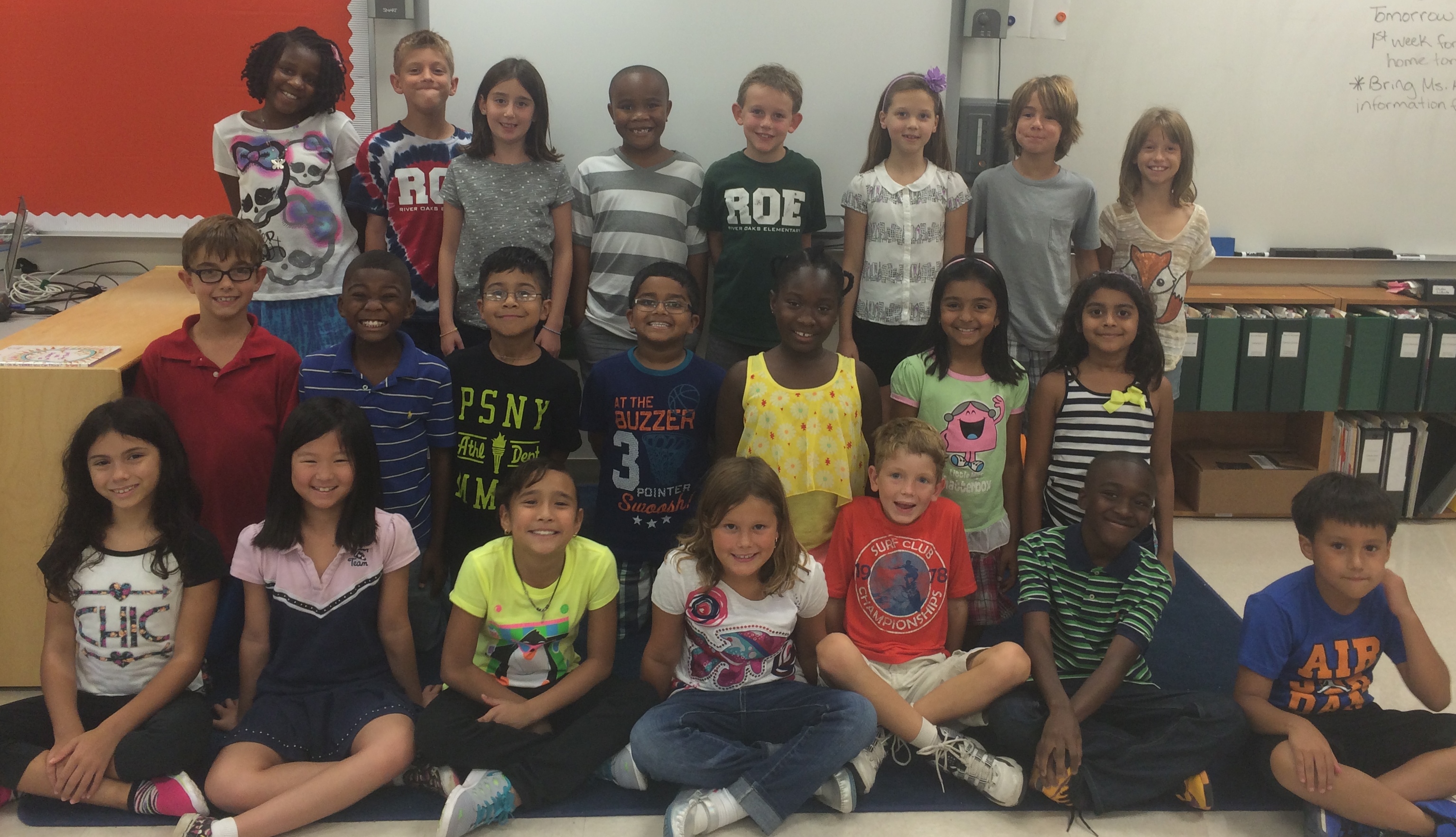 When Think Through Math's "Time for Giving" contest ended on Dec. 5, Ms. Argue's "Math Masters" team of scholars was just one of two teams that won from the U.S. Central Time Zone and only one of eight teams nationwide. Students earn points by completing math lessons, and the points are then converted into dollars, which are donated to charities across the country. The River Oaks Elementary School math students earned enough points to donate $17,712 to the charities of their choice – Big Brothers Big Sisters and No Kid Hungry.They also will receive a reward party from sponsor Think Through Math, a web-based math instructional system for grades three through Algebra I.
"They absolutely love the program, and they have turned it into a mini-competition," said math teacher and sponsor Stacy Argue. "They take every opportunity to log on to the website and solve math problems."
The students spend about 45 minutes of class time each week solving problems, but the majority of work is done at home. According to Think Through Math, "studies show that providing kids the option to donate points to charity instead of redeeming rewards for themselves develops decision-making skills, boosts confidence, and lays the groundwork for a lifetime of philanthropic thinking and practice."
Last year, 10 students from River Oaks won the top prize in the category of districts with more than 50,000 students and were recognized at a special reception for solving 1,365,281 individual math problems in nine weeks. Read that story here.