Bellaire High School alumna Anna Hiran, who is a sophomore at the University of Texas at Austin, was recently selected by Womenetics and Discover Card to receive a $2,500 scholarship during the fourth annual Global Women's Initiative Symposium. 
Hiran was one of five students to receive the scholarship at the Chicago conference held in November. Womenetics is a global resource that helps businesses prosper by advancing women in the workplace.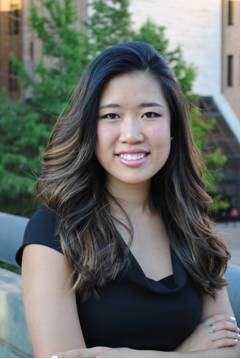 Hiran won the award for her essay on cultivating confidence and a career focus in school-age girls. She wrote the essay from her personal experience as a HISD student.
In her essay, Hiran explains how her personal campaign, Ladies of Leadership, encourages young girls and women to build confidence early by taking on leadership roles in school organizations. The essay was presented in front of a panel of corporate leaders.
"Leadership in extracurricular activities helped boost my confidence and self-esteem, and I hope that other young women experience that as well," Hiran said.
Hiran plans to use her scholarship toward her studies at UT, where she is currently a finance major with a concentration in public policy. If she could give one piece of advice to young women, Hiran says it would be to take educational and leadership risks.
"Don't short-change yourself," she said. "Be confident, and stand behind your beliefs—don't hesitate."
Read Hiran's essay here.