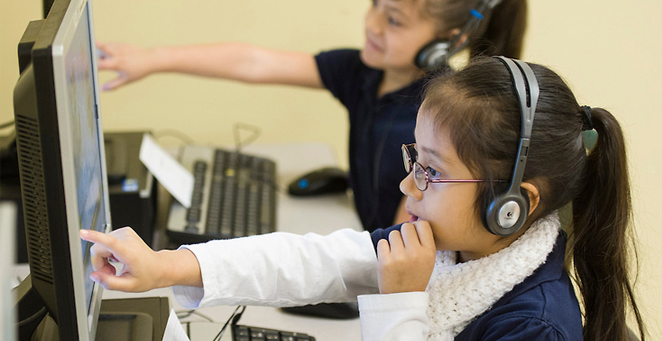 In support of its Literacy By 3 movement and Read Houston Read initiative, HISD has elected to extend its partnership with myON, a reading website that gives students access to thousands of titles for free.
HISD first joined forces with the myON website's parent company, Capstone Publishing, last year as a part of the district's summer reading program. Thousands of students took advantage of this valuable resource, and now, even more children stand to benefit from the partnership, as the contract has been extended through the end of August 2015. 
"What I really like about myON is that it's getting students hooked on reading," said Lovett Elementary School Librarian Monica Babaian. "Whenever I use it in my lessons, the students want to find a book related to whatever topic or genre we discussed during the lesson."
Babaian said she finds myON particularly successful at engaging reluctant and struggling readers. "I've seen some students who would be considered non-readers become excited about reading because myON provides a new reading experience for them, one that is more interactive than print books and other e-books that are available," she said. "Students who read at all levels enjoy the graphic novel feature found in many of the books. It has opened an entire new world of reading possibilities."
SPECIAL NOTE TO CAMPUS LEADERS & STAFF: For more information about how to get set up, please see this related Academic Services Memo.