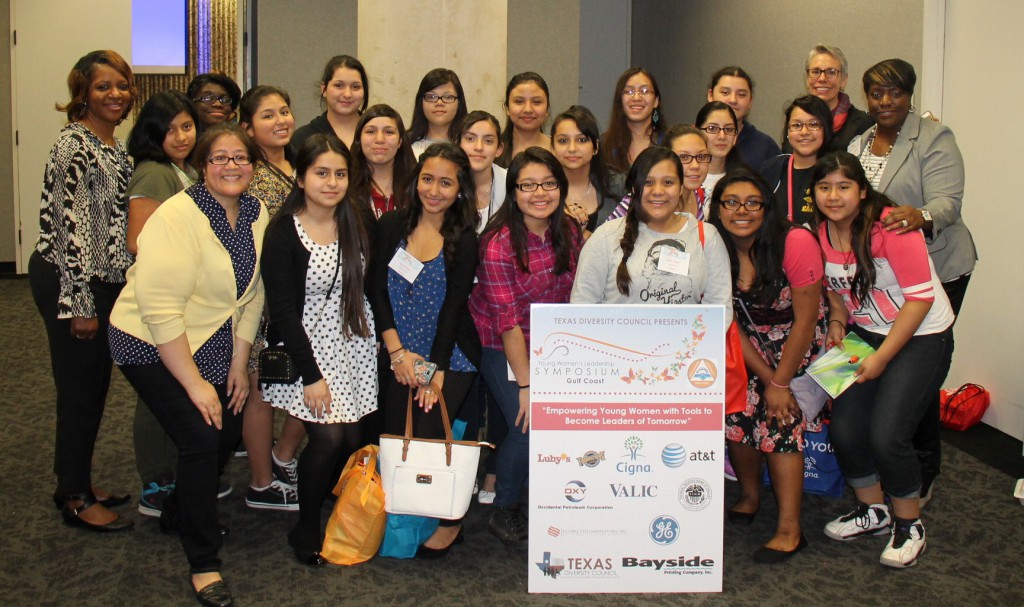 Twenty Burbank Middle Schools girls attended the Gulf Coast Young Women's Leadership Symposium (YWLS) recently, where the theme was "Empowering Young Women with Tools to Become Leaders of Tomorrow."
The goal was for students to interact with executives from some of Houston's top companies, including NASA, GE Water & Power, GE Oil & Gas, Cigna, and many more.
"I liked that it was just girls," said student Estefany Renteria. "We were able to talk about personal stuff with them, and they kept it real!"
The students were encouraged to reach their full potential as they participated in the following seminars:
Happiness, Optimism and Success by Occidental Petroleum Corp Organization Development Manager
Social Media Responsibility by Microsoft Corp
Money Matters by the Federal Reserve of Dallas
"It was inspirational," said student Emma Silva. "They told me not to let judgments of others define who I am."
Throughout the day, there were many opportunities for hands-on team-building and leadership activities, as well as conversations and business card exchanges with the mentors.
The Mission of the YWLS is to promote the development of future business leaders by giving young women access to mentors and business professionals who support their goals.  The symposium focuses on leadership, college and career planning, diversity, and advocacy for girls.