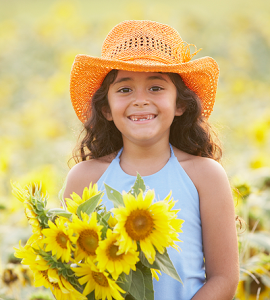 The last day of class for the regular academic year was Thursday, May 28, and that means summer school is right around the corner.
Individual campuses have already begun sending out notices to the parents and/or legal guardians of students who will need to attend summer school due to promotion/retention standards, and to make them aware of any enrichment programs available.
Here is some additional basic information for 2015:
Promotion/Retention for Elementary/Secondary
Students who have not met the district's promotion standards are eligible to attend remedial classes at selected schools over the summer. The district's recommended window for summer school is June 3–July 17, but principals may determine their own schedules, so please check with your child's campus for details on dates and times. The State of Texas requires elementary students to receive 120 hours of instruction.
Tuition-Based
Tuition-based summer school classes are being offered in core subjects (such as math and English) at some secondary campuses for $260 per course for resident students and $275 per course for non-residents. Students who wish to register for these courses must first obtain approval from their high school counselor(s) to confirm eligibility. Please call Lamar High School, one of the summer school hubs, at 713-522-5960 for details on available courses.
Enrichment Opportunities
Selected schools may offer instruction after July 17, but these are considered enrichment courses and are highly specific to each campus. Please contact your child's school directly for details on availability.
Transportation
Bus service to and from summer school is generally not provided, except in some cases of students with special needs. For details, please contact Transportation Services at 713-613-3040.
Meals
Many HISD schools will be offering free breakfast and lunch to students between the ages of 1 and 18 through mid-July. Children need not be enrolled in HISD summer-school classes to enjoy the meals, nor do they need to show proof of income or age. The dates and times of this program vary by campus, but a complete list of participating schools is here. For information on where to find free meals after July 17, please contact the City of Houston Parks and Recreation Department at 713-676-6832 or dial 2-1-1.
Hours of Operation
HISD's main building (the Hattie Mae White Educational Support Center) and participating central office departments will be closed on Fridays from June 5 through July 31, but principals have the option of offering summer school classes on either four- or five-day schedules.