July's Workshop Wednesday featured Luis Ramos, a business adviser at LiftFund, describing what his firm and other lenders look for in a successful business plan.
LiftFund is a nonprofit organization that works to help entrepreneurs strengthen their businesses, stabilize and increase their incomes, and contribute to the revitalization of communities.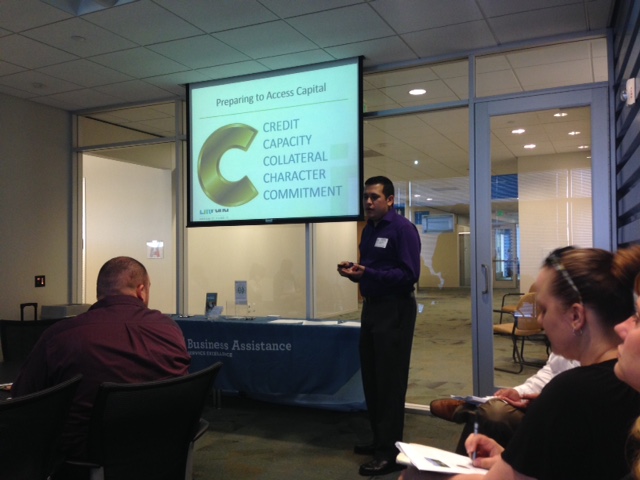 "Every business needs a well-thought-out business plan," Ramos said. "A good plan will describe your strategy, that is, where you want to go and how you're going to get there. It should also answer for the reader, 'What's in it for me?'"
Ramos provided attendees with a template to aid in developing their own business plans and explained that lenders consider "The Five C's" when evaluating a business loan application: Credit, Capacity, Collateral, Character and Commitment.
"Your business plan should address lender and investor expectations, and demonstrate how you will compete in the marketplace and that you have some skin in the game," Ramos said.
The event, held at the Hattie Mae White Educational Support Center, drew participants representing a wide variety of business interests from welding and construction services to technology consulting and a musical instrument supplier.
The monthly workshop, held the first Wednesday of each month, is sponsored by HISD's Business Assistance Supplier Diversity Department. Topics vary and are designed to benefit small and minority- and women-owned businesses (M/WBEs) that are looking to develop more opportunities and grow their business.
The next Workshop Wednesday will be held Aug. 5. For more information and to receive notifications of upcoming workshops and networking opportunities, contact HISD Business Assistance Supplier Diversity at 713-556-7273.