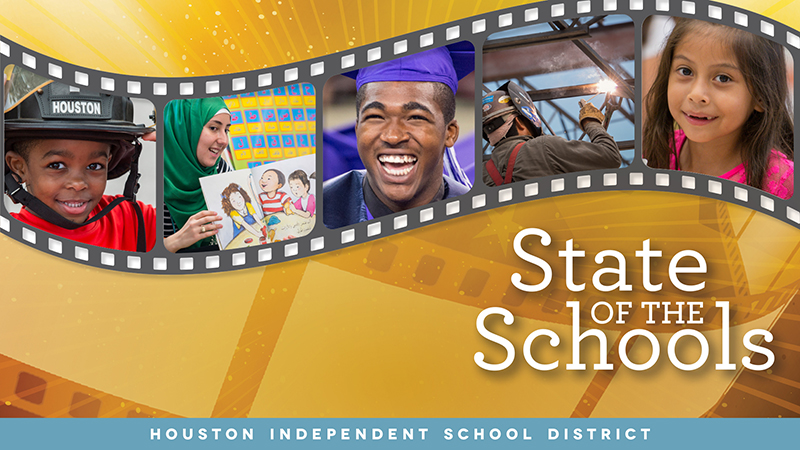 HISD's annual State of the Schools luncheon will be taking place at the Hilton Americas Hotel on Thursday, March 3, and the theme for 2016 is "Ready for the World: Starring Team HISD."
Attendees of this year's event can expect to meet and mingle with some of the district's biggest "stars," including teachers of the year, nurses of the year, principals of the year, and even the city's very first youth poet laureate (a member of HISD's Class of 2016).
Students from half a dozen HISD schools will provide entertainment and give presentations. There will also be a "Walk of Fame" highlighting select district programs, to show how HISD is preparing students for college and careers.
Tickets to the event are now sold out, but those who are unable to attend can still watch the event live, courtesy of KTRK-TV ABC-Channel 13.  That station has graciously agreed to live-stream the event, and HISD website visitors can tune in to the HISD website (www.HoustonISD.org) starting at 11:30 a.m. to watch.
Social media users are also invited to follow along on Twitter or join the conversation with the hashtag #WeAreHISD.
HISD would like to extend its sincere thanks to the galaxy of "star" sponsors who made this event possible, including presenting sponsor, Chevron; summa cum laude sponsor, Thompson & Horton LLP; magna cum laude sponsor Susan D. Sarofim; and cum laude sponsors, the Holthouse Foundation for Kids and Vontoure Learning, LLC.