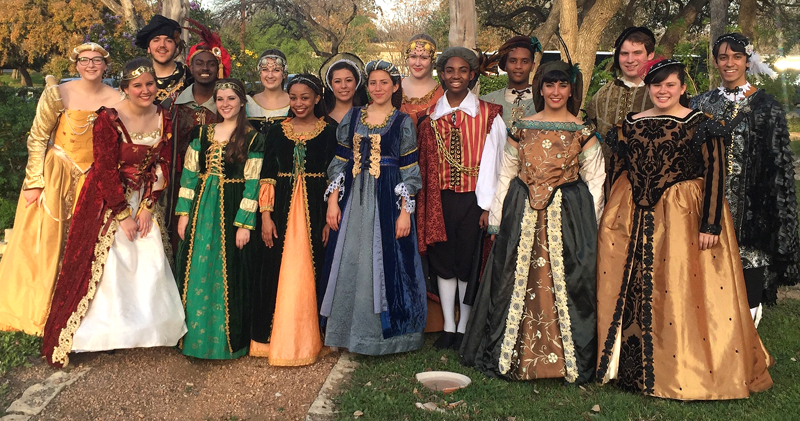 A group of singers from The High School for the Performing and Visual Arts (HSPVA) has just become the very first from an HISD campus to win a coveted state title.
The HSPVA Madrigal Singers were recently named the winner of the 2016 Madrigal and Chamber Choir Festival and the 2017 Honor Choir by the San Antonio Madrigal & Chamber Choir Festival (SAMCCF). They competed against 41 other choirs from across the state on March 5, and as the winners of this year's competition, they will return to the festival next year and perform the Honor Choir Concert.
Since its inception in 1972 as the Roosevelt Madrigal Festival, the SAMCCF has become the most prestigious choral competition in Texas. High-school ensembles who win this competition are considered among the finest in the nation.
HSPVA Director of Choral Studies Shannon Carter credits the win to a true team effort.
"Each of the student performers, along with Julia Hall, director of Vocal Studies, and Pat Bonner, chair of the Vocal Music Department, worked exceptionally hard to achieve a common goal that we set in August," he said, "to present a program of the highest possible artistic standard."
See a video of their performance here.