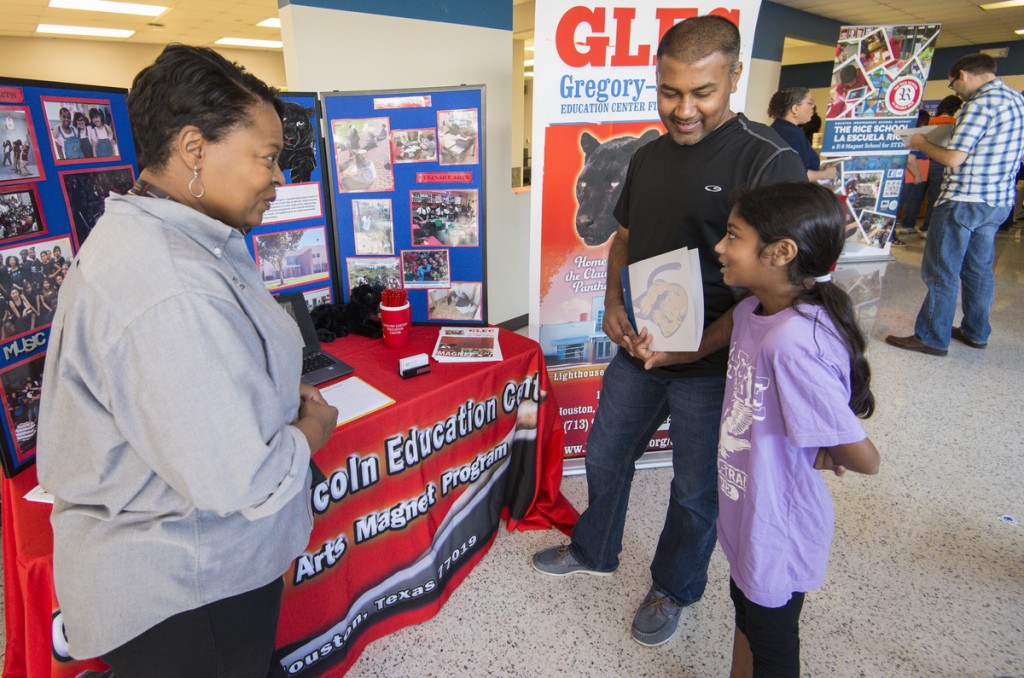 Whether you missed the magnet deadline, your child was waitlisted, or you recently moved into the district, there are still many school choice options available for the upcoming school year.
One of the best places to explore those options is at the upcoming Houston ISD School Choice Fair from 9 a.m. to noon on Saturday, April 23 at Hattie Mae White Educational Support Center (4440 West 18th St.).
The annual fair features schools that still have seats available, including magnet programs, Montessori, Vanguard/IB, preschool, multilingual, charter, and early college programs. Check back on the HISD website in late April for a complete list of schools participating in the School Choice Fair.
Another option for parents is a neighborhood school, which offer outstanding programs in music, visual arts, STEM, and other areas. "Zoned" schools can be a fantastic, close-to-home option. If you are not sure which school is your neighborhood school, refer to the map of attendance boundaries here, and the Find a School tool on the HISD website.
For any other questions regarding magnet schools and programs within the Houston ISD, please contact the Office of School Choice at 713-556-6947.