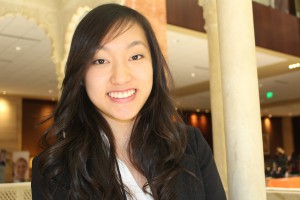 A Houston Independent School District student is among more than 1,000 high school seniors from across the country to be selected to win a corporate-sponsored National Merit Scholarship award.
Thao T. Lam of DeBakey High School for Health Professions received a $2,500 corporate-sponsored scholarship from The Novartis Group, a leading manufacturer of pharmaceuticals and health-care products. Lam plans to attend the University of Miami and later work in pediatrics.
The student is in the first group of 2016 winners to be announced as part of the 61st annual National Merit Scholarship Program, which rewards academically talented U.S. high school students who score well on the PSAT with free money for college. Many of these scholarship awards are renewable for up to four years of college undergraduate study.
The corporate-sponsored National Merit Scholarship awards are financed by about 200 corporations, company foundations, and other business organizations. Scholarship winners must either plan to pursue a degree or career in the company's industry, be a child of company employee, or be a resident of a community the company serves.
Additional recipients of other National Merit scholarships will be announced in May followed by the announcement of winners of college-sponsored Merit Scholarship awards in June and July. In April, 55 HISD students were named National Merit finalists, making them eligible for more than $32 million in scholarships.