Carranza calls on community to rally around city's public schools
[photoshelter-gallery g_id="G00009WMyKzX5m90″ g_name="20160818-Carranza" width="600″ f_fullscreen="t" bgtrans="t" pho_credit="iptc" twoup="f" f_bbar="t" f_bbarbig="f" fsvis="f" f_show_caption="t" crop="f" f_enable_embed_btn="t" f_htmllinks="t" f_l="t" f_send_to_friend_btn="f" f_show_slidenum="t" f_topbar="f" f_show_watermark="t" img_title="casc" linkdest="c" trans="xfade" target="_self" tbs="5000″ f_link="t" f_smooth="f" f_mtrx="t" f_ap="t" f_up="f" height="400″ btype="old" bcolor="#CCCCCC" ]
Richard A. Carranza assumed leadership of Texas' largest school system on Thursday with a unanimous vote by the Houston ISD Board of Education to name him superintendent.
Carranza, 49, most recently served as superintendent of the 58,000-student San Francisco Unified School District. Carranza is a fluent Spanish-speaker and lifelong educator. He has served as a bilingual classroom teacher, a campus principal, and a senior-level administrator in Las Vegas and Tucson.
The Board of Education conducted a national search for candidates matching a leadership profile developed with input from more than 3,200 parents, teachers, taxpayers, and other community members.
"Mr. Carranza stood out in a field of excellent candidates," said HISD Board President Manuel Rodríguez Jr. "His personal journey, including his upbringing as the child of hard-working immigrant parents and his strong record of collaborative leadership, make Mr. Carranza the right person to guide Houston schools into a promising future."
Carranza said he was drawn to HISD because of the city's reputation for capitalizing on its diversity to build a dynamic and thriving community.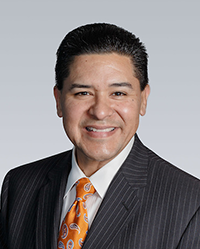 "Houston is a model urban school district," Carranza said. "While others are closing schools because of declining enrollment, HISD is growing and opening new schools. This is because the community here still believes in public education. Houston supports its children, and that is so important, because we cannot do this work alone."
Carranza said his first order of business in HISD will be to listen to all stakeholders while he visits schools and communities across the city.
"I believe in teamwork," Carranza said. "We must set a common, shared vision for our children and then all pull together in the same direction."
Serving 215,000 students in 287 schools, HISD is the nation's seventh-largest school district and is the only two-time winner of the Broad Prize for Urban Education, which recognizes the country's top-performing urban district.
Carranza's contract, signed Thursday, is for 3 years with a base annual salary of $345,000. The board has the option to extend the contract for additional years. The contract includes an agreement that the board and Carranza will work together on a performance incentive pay component that will take effect during the 2017-2018 school year. Carranza will visit HISD schools on Monday, when students begin the new school year.
[su_youtube_advanced url="https://youtu.be/jA7R3JgFBdI"]
Carranza earned a bachelor of arts in secondary education from the University of Arizona and a master of education with distinction in educational leadership from Northern Arizona University. He has completed his doctoral coursework through Northern Arizona University and is currently pursuing a doctorate of education through Nova Southeastern University in Educational Leadership.
He chairs the Board of Directors for the Council of the Great City Schools, serving as a national spokesperson on significant issues facing urban school districts.
Carranza also serves on the Association of Latino Administrators and Superintendents' Board of Directors, the National Commission on Teaching and America's Future, the American Association of School Administrators Executive Committee, the San Francisco Symphony Board of Governors, the Fine Arts Museum of San Francisco Board of Trustees, and the K to College Advisory Board.
[su_youtube_advanced url="https://www.youtube.com/watch?v=IhKLrSMRtw8″]