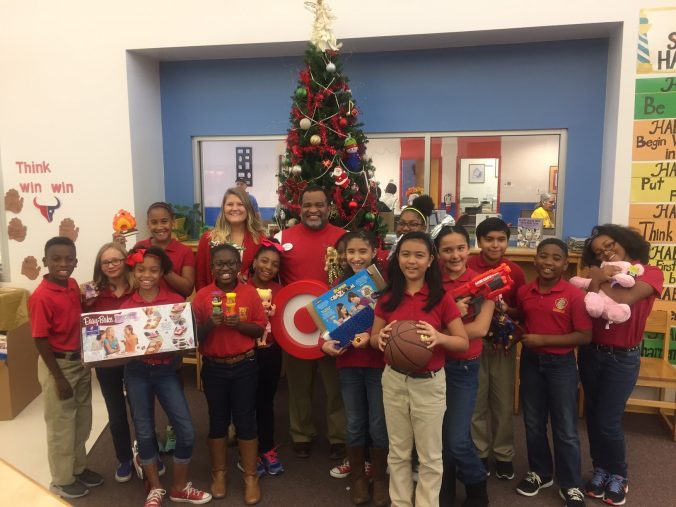 Fifth-grade students at Longfellow Elementary School on Tuesday announced that video games and Easy-Bake Ovens are a few of the hottest toys this holiday season after polling their classmates for their annual top toy survey.
Every year for the past 17 years, a group of fifth-graders at the school survey their classmates to determine what gifts kids would like to receive for the holidays. Fourteen students announced the top five toys for boys and girls during a press conference at the school. The goal of the survey is to help give parents and relatives an idea of what to buy before they do their holiday shopping.
The students use the 7 Habits of Happy Kids leadership qualities as a guide to help them plan and organize their survey.
"The annual toy survey allows students to interact with younger grade levels by getting their classmates' opinion on this holiday season's most wanted toys," said program organizer and first-grade teacher Danica Kasner. "This activity teaches students teamwork, responsibility, and how to make a presentation in front of a real audience."
The toys are given to the school by the neighborhood Target store on Main Street. After the event, the fifth-graders who led the survey are allowed to choose a toy for themselves. The remaining toys are later given to needy Longfellow students.
Below are the results of this year's survey broken down by gender in descending order of popularity for all ages.
Girls
Easy-Bake Ovens
Emoji toys
Play-Doh
Stuffed animals
Yummy Nummies
Boys
Video games
Minecraft
Nerf toys
Sports stuff
Pokémon