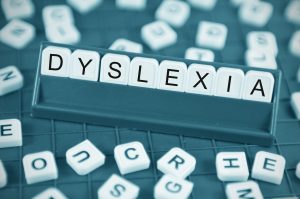 Dyslexia in its many forms affects a number of students in HISD. If you would like to know more about dyslexia, understand whether your child might have dyslexia, or find new resources to support your child identified with dyslexia, please join us at our Dyslexia Awareness Family Night on Feb. 7 from 6-8 p.m. at the Hattie Mae White Educational Support Center (4400 W. 18th Street).
The event will include a keynote address and breakout sessions. We will also offer individual student screenings on a first come, first served basis for families concerned that their child shows dyslexic tendencies. Representatives from various colleges and universities will also be on site to discuss their programs/accommodations available to students with dyslexia.
The keynote speaker is Mary Yarus, Vice President of Family Support and Adult Literacy at the Neuhaus Education Center. She will speak at 6 p.m. in the HISD Board Auditorium.
Parents can choose from six 20-minute sessions during the second hour on the following topics:
Dyslexia 101/Identifying dyslexia
Texas Education Agency Handbook and Section 504
Learning Ally/Literacy Resources
Technology applications
STAAR accommodations
About Dyslexia
Dyslexia is neurological in origin. Students with dyslexia have difficulty recognizing words quickly and accurately when reading, spelling words correctly, and decoding words while reading.
It may be surprising that students with dyslexia who are having problems with these tasks usually are of average or above-average intelligence. Often these difficulties occur because students are struggling with the phonological part of language, such as remembering letter sounds and sight words or rapidly naming familiar letters, objects, or even colors.
Parents and teachers are often the first to recognize that a student may need extra reading attention or assessment because they read aloud slowly with many errors, have trouble reading words in isolation, or struggle learning how to spell.
We hope to empower HISD families to address these concerns at out Dyslexia Awareness Family Night. For those interested in a wider conversation, please be aware that Texas Dyslexia Awareness Day follows on Feb. 8 at the State Capital in Austin. More information is available here.
Details about services provided to HISD's students with dyslexia can be found in the Dyslexia Handbook (English and Spanish) here and the dyslexia website here.
For questions regarding Dyslexia Awareness Family Night, please contact Tammy Spencer in the Interventions Office at 713-556-7003 or 713-556-7122. You can email her at P00097281@HoustonISD.org.