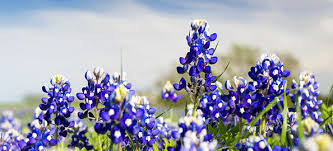 It's already Spring Break time, so if you are looking for some great ideas for things to do with your children during the week of March 13–17, we have some suggestions. In a city the size of Houston, there are countless activities that are fun, educational, and affordable.
Here are some events that might be of interest:
Museum of Fine Arts, Houston
The Museum of Fine Arts, Houston, is free on Thursdays and open late that day, too – until 9 p.m. During Spring Break at the Museum, you can bring your child to the Spring Break studio between 10 a.m. and 3 p.m., where they can make art from a difference medium every day. Free with general admission.
Storytime Tour at Rienzi
Introduce children to the magic of art and literature in a beautiful house museum on March 14 from 10-11 a.m. Storytime Tours are a fun interactive activity featuring stories related to themes highlighted in the collection. Spring Break activities take place most days during the week.
Spring Break at Bayou Bend
Bayou Bend presents a range of special programming for families throughout the gardens, in the mansion, and at the Lora Jean Kilroy Visitor and Education Center. Free for ages 17 and younger.
Bayou Bend Family Day on March 19
Free admission to fun and learning is available most third Sundays at Bayou Bend. "Spring into the Season" on March 19 features programs and activities celebrating nature.
Xtreme Spring Break at The Children's Museum of Houston
Bring the whole family to the Children's Museum for fun, energetic activities. Every day from March 10-19, there are Xtreme things to do, including a liquid nitrogen demonstration, a block party, and an afterhours DJ dance party. Many other activities take place during the week. One-day price is $12.
Spring Break at Discovery Green
A host of hands-on activities courtesy of Shell will keep families entertained all week long. Houston Public Library Express will be open, and Girlstart will have hands-on activities as well.
Young Writers Workshop
Free writing workshop for kids conducted by Writers in the Schools representatives take place on Saturdays from 10:30-11:30 a.m. Space is limited to 25 students, and it's first-come, first-served, so get there early.
Houston Museum of Natural Science
Visit the Butterfly Center, Planetarium, giant screen theater, permanent exhibitions, or special exhibitions. Currently on view is Mummies of the World, Mapping Texas, Cabinet of Curiosities, and much more.
Houston Zoo
Feed the giraffe every day at 11 a.m. and 2 p.m., ride the Wildlife Carousel, enjoy the Water Play Park, and much more.
Spring Break 2017 at George Ranch Historical Park
Explore 100 years of ranching and farming in Texas March 11 and March 14-18 from 9 a.m. to 5 p.m. A historic chuck wagon lunch will be offered every day at 12:30 p.m. with beef stew, cowboy beans, biscuits, and peach cobbler. Lunch reservations are recommended and can be made by calling 281-343-0218.
Value Wednesdays at the Rodeo
Enjoy the Houston Livestock Show and Rodeo on a Wednesday for less. With prices starting at $5 for kids and $10 for adults, you can check out all the rodeo and concert action from an upper-level seat at NRG. You also get special pricing for parking and at various food and merchandise vendors.
The Health Museum
The amazing Body Worlds exhibit is just the beginning. You can also see the Human Plus exhibition and visit the McGovern 4D Theater.
The Health Museum Discovery Camps
There are spring break and summer discovery camps with STEM hands-on activities for ages 5-13. Campers will play games, watch age-appropriate videos, do arts and crafts, solve puzzles, and much more. Snacks are provided.
Spring Break Camp at Houston Arboretum and Nature Center
The theme this year is Wild Science for explorers ages 5-12. You can sign your child up for a full or half day all week beginning at $145.
Crossing Borders Language Center
Crossing Border Spring Break Camps help students discover a new language and culture, as well as meet new friends.
Ice at the Galleria
Spring Break camp includes on-ice skating lessons daily, free skate time, camp shirt, skate rental and lunch for all-day campers. Prices vary
Free Museums
Many museums and exhibition spaces in Houston are always free:
All HISD campuses and offices will be closed for Spring Break from Monday, March 13, through Friday, March 17, 2017. Schools and offices will reopen for normal business on Monday, March 20, 2017.
The HISD Police Department will be patrolling district facilities all during the holiday break. Emergencies may be reported by calling 713-892-7777.