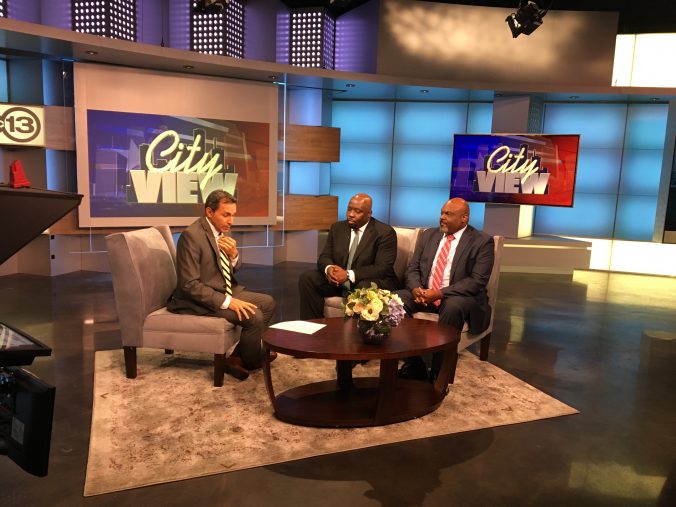 What do high schools of the future look like?
Check out ABC13 this Sunday at noon when "City View" host Art Rascon talks with HISD's Chief Operating Officer Brian Busby and Construction Services Officer Derrick Sanders about the modern new schools being built across the district.
The show features discussion on 21st century schools and the work the district is doing within the 2012 bond program to create the most modern portfolio of urban high schools across the country. Viewers will get a glimpse of one of the district's newest schools, South Early College High School, where HISD students have the opportunity to earn a high school diploma and an associate's degree through a partnership with Houston Community College.
"We are so excited about where we are in the bond program," Busby said. "We appreciate ABC13 giving us the opportunity to talk about all the great schools that are being built."
As Sanders tells Rascon on "City View," the work is a "labor of love" and has been done in conjunction with teachers, staff, alumni, and community members.
HISD is in the process or renovating or rebuilding 40 schools, including 29 high schools, across the district. Construction is underway at roughly three dozen campuses — more than any other time in district history.
With eight projects slated to open for the 2017-2018 school year, and six more wrapping up in the third and fourth quarters, HISD is on track to complete 55 percent of bond projects by the end of 2017. Once all work is complete, HISD will boast of one of the most modern portfolios of urban high schools in the country.