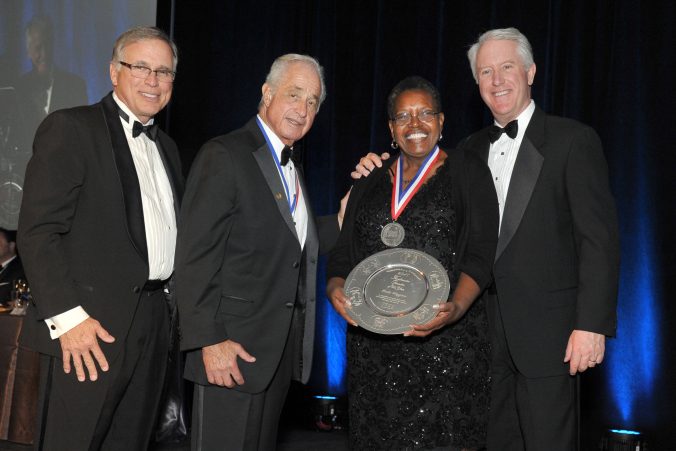 Betti J. Wiggins, HISD's officer of Nutrition Services, was presented a 2017 Silver Plate Award by the International Foodservice Manufacturers Association (IFMA) during the 63rd Annual Gold & Silver Plate Awards Celebration this month in Chicago.
"The month of May has been full of excitement," said Wiggins, who officially joined the district May 15. "Not only did I begin a new role in the nation's seventh-largest school district, but the work I have done over the years to advocate for children and their communities was recognized by my peers and others in the food service industry. This award brings it all full circle and reminds me of exactly why I come to work each and every day."
Nominated by Schwan's Food Services, Wiggins was honored as the top food operator in the elementary and secondary schools segment.
Wiggins was hired to reshape HISD's food services brand and increase the capacity of the production facility, all while implementing new initiatives that will get fresher foods and better ingredients to the lunch tables of the district's 215,000 students.
According to IFMA, the event is designed to honor the nation's top food service operator talent, and winners are hand-picked by industry leaders for displaying excellence in their field. Dubbed "The Academy Awards of Foodservice," the Gold & Silver Plate Awards, created in 1954, are considered one of the industry's most prestigious honors.