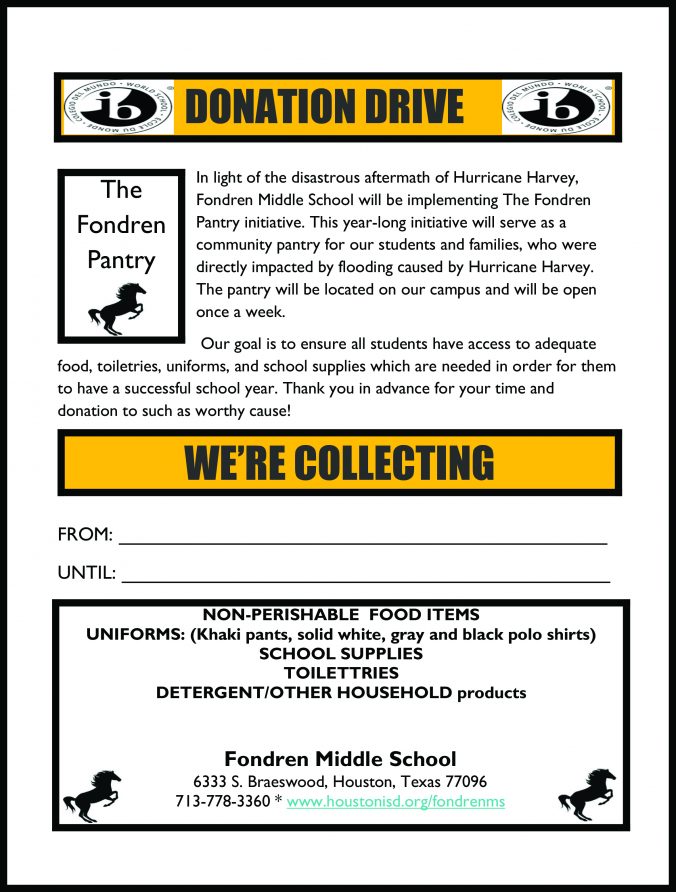 Students at Fondren Middle School are launching a pantry for families in need, a year-long service that will serve as a community pantry for both students and families who were directly impacted by Hurricane Harvey.
The Fondren Pantry will be located on campus and will open to the community once a week to help ensure that all students have access to adequate food, toiletries, uniforms, and school supplies to help them be successful this year.
For those who wish to donate, these are the most-needed items:
Non-perishable food items
Uniforms: (khaki pants and solid white, gray, and black polo shirts)
Backpacks: (clear or mesh)
School supplies
Toiletries
Detergent and other essential household products.
For questions, please call Fondren MS at 713-778-3360.