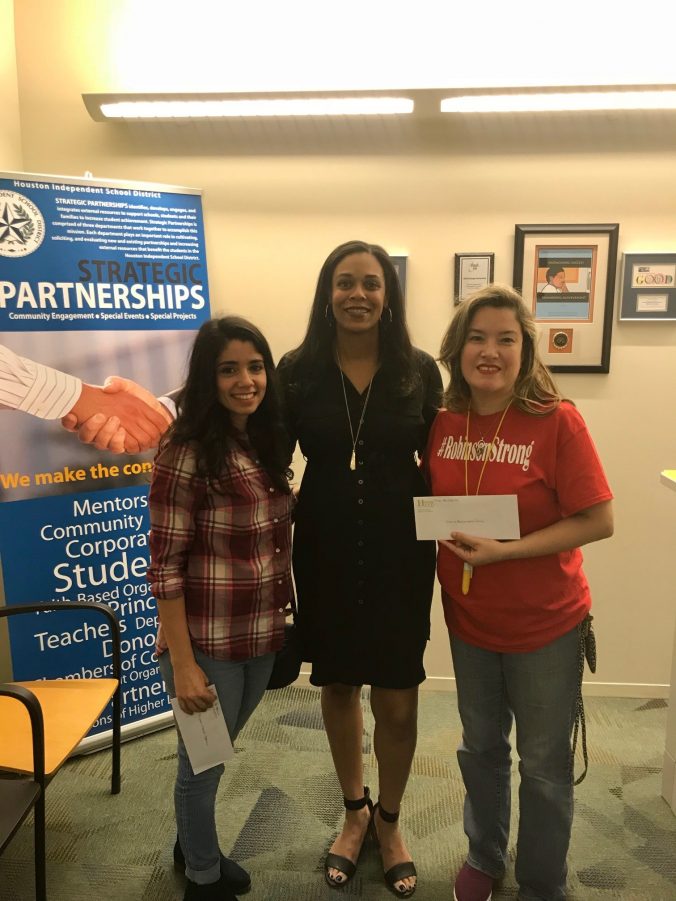 This week, more than 140 teachers  across the district were awarded grant money that will go toward putting classrooms back together in the wake of Hurricane Harvey.
Thanks to the HISD Foundation and many philanthropists and corporations locally and nationally, nearly $178,000 was awarded to teachers in partial or full grants of up to $1,500. The grants were awarded based on need, the number of applications, and available funds.
The storm left many HISD schools across the city damaged, and many teachers had limited resources to get their classrooms back up and running before the start of school. In September, teachers were encouraged to submit an application to request funds that would cover the costs of replacing classroom supplies, technology, and other resources that were lost as a direct result of Hurricane Harvey.  
"We received a number of applications for the grant, and all the stories were compelling," said HISD Chief Development Officer Ann Scott. "It was a tough decision, and we are excited to provide those awarded with the much-needed support for their classrooms. During this time, the teachers have devoted their time and hearts into helping students recover from Hurricane Harvey, and we wanted to ensure that same love and support was poured back into them."