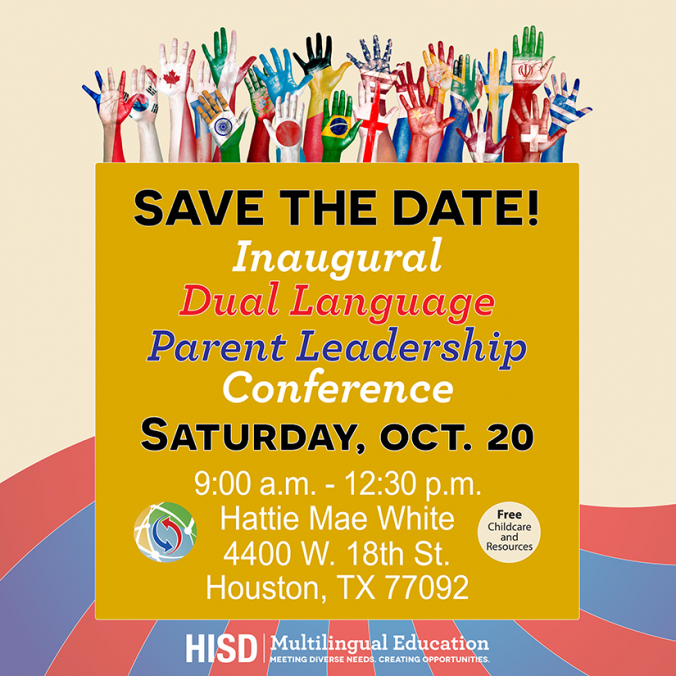 Houston ISD invites parents of dual language students to attend the district's inaugural Dual Language Parent Leadership Conference from 9 a.m. to 12:30 p.m. on Saturday, Oct. 20 at the Hattie Mae White Building (4400 W. 18th St. 77092).
With the theme of this year's conference, "Understanding and Advocating for Bilingualism and Bi-literacy," participants can expect to leave transformed and ready to support their children at home with new and effective instructional second language acquisition strategies.
Click here to register.