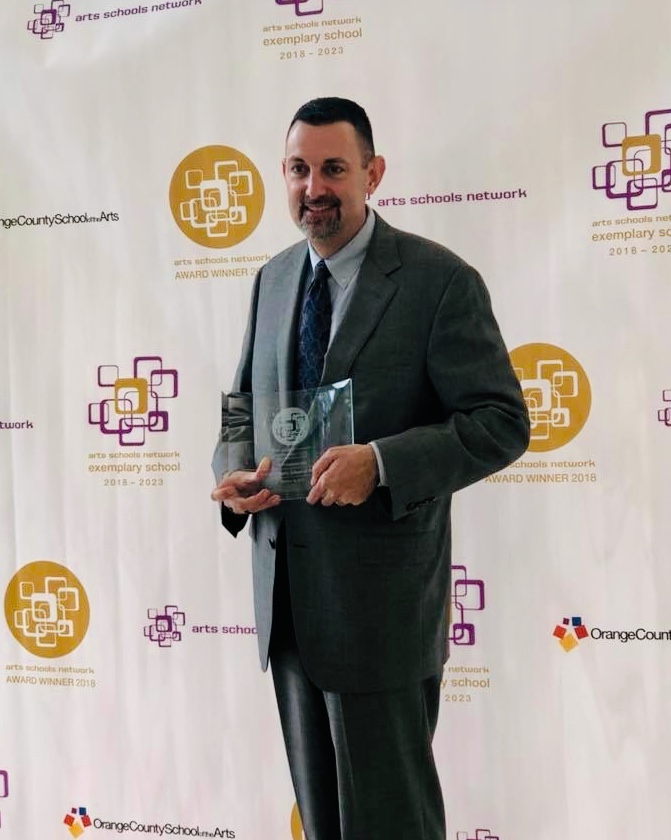 The nation's largest organization for specialized schools for the arts has named R. Scott Allen, Principal of Kinder High School for the Performing and Visual Arts, its top administrator of the year.
The Arts Schools Network stated it selected the Houston Independent School District principal for its most coveted honor, the Jeffrey Lawrence Award, because he exemplifies an uncompromising commitment to excellence in arts education and arts training.
"What an honor to be recognized for doing something I love," Allen said. "Watching our young people grow into the next generation of artists is unbelievable, and this is what I do every day."
The nationally recognized HISD magnet school, where Allen has served as principal for the past 10 years, routinely graduates Presidential Scholars and Young Arts winners in creative writing, dance, theatre, visual arts, instrumental, and vocal music.
Allen is a graduate of Texas State University. He earned master's and doctorate degrees in educational administration from Sam Houston State University. In 2013, he was named the HEB Excellence in Education State Secondary Principal of the Year. Since 2015, he has served on the Board of Houston's Theatre District Board along with the heads of the city's largest arts organizations.