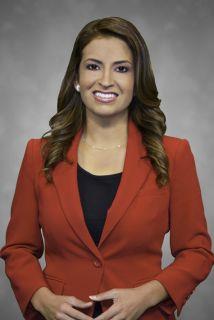 The Houston Business Journal has named Houston Independent School District Chief Communications Officer Rebecca Suarez as a 40 Under 40 Class of 2019 honoree.
The list, which includes CEOs, founders, and young professionals in Houston who have become inspiring leaders in their respective industries and communities, were selected from over 500 nominations this year. Judges chose the honorees based on three key criteria: leadership, community involvement, and overcoming challenges.
"I grew up in the East End and learned at a young age the value of education, hard work, and gratitude," Suarez said. "I am extremely humbled to be recognized by the Houston Business Journal and thankful to HISD for giving me the opportunity to share the powerful stories of our students, administrators, parents, and community in the largest school district in Texas."
Suarez, a 19-time Lone Star Emmy Award winner and licensed attorney, is a former news anchor and reporter with more than 17 years of experience in media and communications. She has worked for several local TV news stations, including KXLN 45 Univision, KTMD 47 NBC Telemundo, and WB Channel 39. She also previously served as HISD's spokesperson for Spanish-language media, senior media relations specialist, and community affairs television host.
Read more about the Houston Business Journal's 40 Under 40
In her current role as HISD's chief communications officer, Suarez is responsible for directing communication of districtwide initiatives across multiple media platforms, as well as overseeing media relations, multimedia services, translations, graphic design, web design services and external and internal communications.
Suarez is a proud graduate of HISD's Austin High School, Navarro Middle School (formerly Jackson) and J.P. Henderson Elementary School. She holds a bachelor's degree in broadcast journalism from the University of Houston, with a double minor in media production and Spanish. She also holds a law degree from the University of Houston Law Center and is a member of the State Bar of Texas. She has earned numerous national, state, and local accolades, including NSPRA's Golden Achievement Award for Crisis Communications, TSPRA's Crystal Award, Gabriel National Award, Lone Star Emmy Awards, Houston Press Award, and Francis C. Moore Medical Journalism Award.
This year's winners will be included in a special section of the Houston Business Journal's June 14 weekly edition.