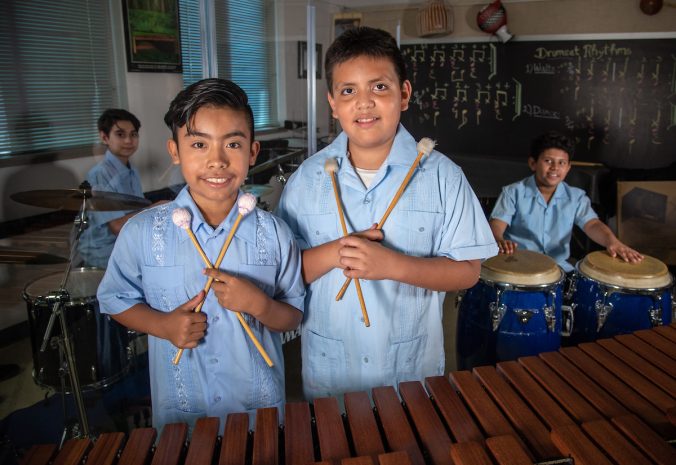 Inspired by Interim Superintendent Grenita Lathan's mission to provide fine arts education to more students, HISD will add a fine arts teacher to 37 elementary schools across the district for the 2019-2020 school year.
"For the first time in recent history, all HISD elementary students will have access to a certified fine arts teacher," HISD Director of Fine Arts Wenden Sanders said. "HISD views every student as an emerging artist, and thanks to Dr. Lathan's vision, students will have ample opportunity to develop those creative skills."
Up until this year, roughly 20,000 HISD elementary students had little to no access to fine arts instruction. Now, those students will have the chance to participate in either music, theater or visual arts on a daily basis.
This will have a tremendous impact on student learning, according to Wesley Elementary School Principal TJ Cotter, whose campus will welcome a new visual arts teacher this school year.
"Access to this art class will help our visual learners express themselves and transfer their thoughts on to paper," he said. "This will help us creatively foster our students' skills, so they are able to move forward and excel in their academic career."
HISD is committed to educating the whole child, which ensures that each student is healthy, safe, engaged, supported, and challenged, and, according to Sanders, the arts are vital to that approach.
Research shows that fine arts education plays an essential role in the development of critical thinking, but a fine arts teacher can also have a significant impact on a student's social and emotional well-being.
"The luxury of a fine arts teacher is that they teach students for multiple years and can make those important attachments," Sanders said. "Because of this, students know they have a safe space, and they know someone always has their back."