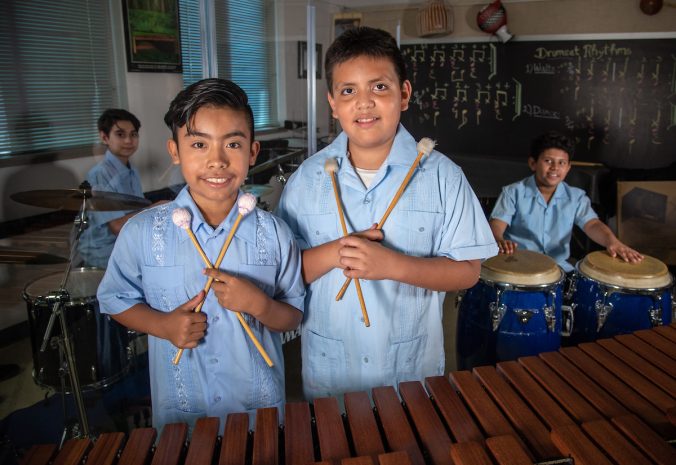 Inspired by Interim Superintendent Grenita Lathan's mission to provide fine arts education to more students, HISD will add a fine arts teacher to 37 elementary schools across the district for the 2019-2020 school year.
"For the first time in recent history, all HISD elementary students will have access to a certified fine arts teacher," HISD Director of Fine Arts Wenden Sanders said. "HISD views every student as an emerging artist, and thanks to Dr. Lathan's vision, students will have ample opportunity to develop those creative skills."
Up until this year, roughly 20,000 HISD elementary students had little to no access to fine arts instruction. Now, those students will have the chance to participate in either music, theater or visual arts on a daily basis.
Continue reading