There wasn't an empty seat in sight as more than 1,500 new teachers filled the gymnasium at Kingdom Builders for their first day as members of Team HISD at the district's annual New Teacher Academy.
With parking overflowing to the adjoining streets, it's one of the district's most exciting days as HISD welcomes and prepares those who have decided to embark on the journey of teaching.
The four-day conference is a collaboration between Onboarding & Organizational Development and the Professional Support & Development teams. Planning begins more than six months before as district representatives gather to produce an action-packed week filled with information and resources new teachers need as they navigate through their first year at HISD.
As the many new faces nervously headed to training focused on curriculum and lesson planning, a few of the district's newcomers shared a bit about themselves and why they are eager to get started for the 2019-2020 school year.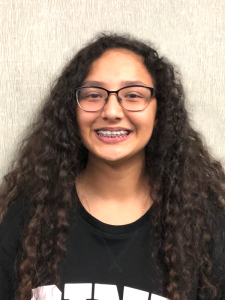 Kimberly Perez: First year in Teach Forward — University of Houston 
In May, the Board of Education voted unanimously to continue the Teach Forward Initiative, a partnership with the University of Houston who will supply the district with leadership-oriented college graduates who commit to teach in HISD.
What inspired you to teach?
There's value in knowing that I can make an impact on someone's life. When you talk with people in certain professions such as doctors, lawyers, and engineers if you ask them who inspired them to become those things they will say a teacher.
What are you looking forward to the most when you become a teacher?
Getting to know my students and being exposed to our differences and cultures. I'm also looking forward to witnessing the evolution of teaching as technology advances in the world.
If you had to choose right now, at what school would you teach?
I would consider Clifton Middle School. It's where I developed my interest in becoming a teacher after gaining a better interest in my studies due to my sixth- and seventh-grade teachers both having unique teaching styles. At that point, I understood there's no specific way to teach in order to help a student learn.
Fun fact: Kimberly graduated from Lamar High School and enjoys trying to learn new things like reciting the alphabet backward, which she's mastered.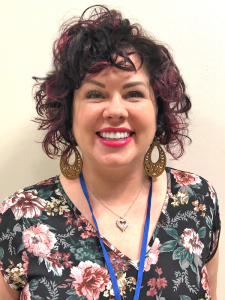 Melody Torno: Middle School Theater—Pin Oak Middle School
As part of Dr. Lathan's strategic priorities to expand educational opportunities, HISD is committed to expanding fine arts education across the district and has committed to adding a fine arts teacher to every elementary school.
What inspired you to teach?
When I was growing up, my mother was a theater teacher. I always helped her set up her classroom for the school year. Naturally, teaching became engrained into my life.
What are you looking forward to the most as a new teacher?
Watching and helping the students discover their individual talents. Education is more than just about teaching. In middle school, students are in their discovery stage, and as a teacher, I'll be able to shape their interests and truly witness the growth happen academically and socially. I'm also really excited about having my first play and taking the students to their first play.
Why HISD?
With a larger school district, I'm able to have a larger network of peers, which allows for me to have an even larger resource of knowledge and peer exchange, especially as a fine arts teacher. I also enjoy that the district has a robust catalog of professional development opportunities.
Fun fact: Melody has skydived twice in her life.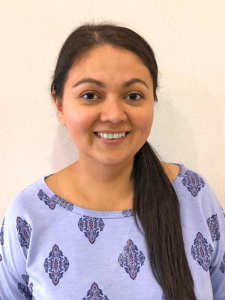 Carmen Sorto: Pre-K 4—Neff Early Learning Center 
This school year, HISD expanded its free, full-day pre-kindergarten program at schools across the district to provide more three- and four-year-old students with the opportunity to attend a high-quality program that will build a strong foundation of learning and support the needs of the families it serves.
What inspired you to teach?
I believe early learning is the most important stage in a child's development as it can help with establishing routines and has proven to improve children's social and emotional learning.
What are you looking forward to the most as a new teacher?
Meeting my students and having new experiences together.
What is the one thing you want your parents to know on the first day?
I want my students to think of me as family. I will treat their child as if they were my own. They are in a safe place when they walk into my classroom and they will always return home happy.
Fun fact: Carmen graduated from Westbury High School and has more than seven years of experience in early childhood education. She also holds a master's from Stephen F. Austin University.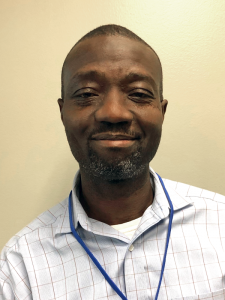 Segun Abidoye: Math—North Forest High School
Last school year, North Forest High School celebrated the grand opening of its campus that serves as the first new high school to be built in the area in almost five decades. The new 215,000 square-foot facility features modern classrooms and flexible learning areas.
What inspired you to teach?
I want to give back what I received as a child. I was blessed to have great teachers in my life, specifically my 12th-grade chemistry teacher. I remember struggling at the subject initially and feeling defeated until my teacher was able to really cater to my learning. I went from struggling in the class to completing it with an "A."
What are you looking forward to the most as a new teacher?
Being able to motivate my students to improve in their learning — even if it's 30 or 50 percent. I find value in being able to witness them realize what they can achieve when they make strides in their learning.
Why high school?
It's the step right before they enter the real world. I want to serve as a role model for my students and help guide them into the next phase of their lives, whether that's college or a career.
Fun fact: Segun is a father of three—two boys and one girl. His oldest son is currently studying mechanical engineering at the University of Houston. "I like to think my strong knowledge in mathematics helped him get there."