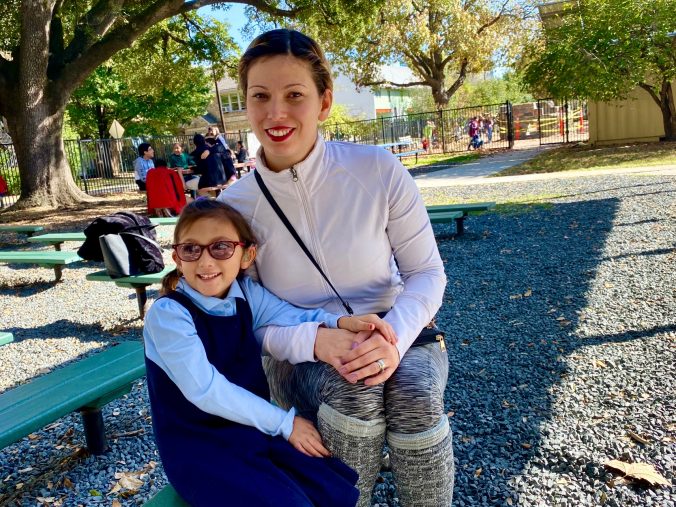 Before the morning bell rings at HISD's Wilson Montessori, Yordana Bridger places a red hearing aid into the right ear of her five-year-old daughter Abbi and sends her off for another day of learning.
Communication is often key to learning, but for students like Abbi it can be just one of the many challenges they face at school. However, since enrolling at the age of 3 in the Region 4 Regional Day School Program for the Deaf (Region 4 RDSPD) housed at Wilson, Abbi has blossomed.
"We'd be lost without this program," Bridger said. "Because of all of the services offered to Abbi and our family, we are able to make her life better."
Abbi, whose red hearing aid is connected directly to her teacher's voice via microphone, is one of 18 hearing-impaired students at Wilson, which is one of nine Region 4 RDSPD cluster sites located across HISD and Pasadena ISD. Region 4 RDSPD, which is also housed at TH Rogers and Lantrip elementary schools and Milby High School, is committed to providing deaf or hard of hearing students the best learning experience possible inside the classroom.
RDSPD students are provided with school-day hearing aids, student-specific earmolds, as well as onsite audiologists and interpreters, and other classroom supports.
"We provide in-class support services, pullout services, as well any accommodations that they may need," Wilson Deaf Education Teacher Christi Fish-Villareal said. "We go into the classroom and work with students directly to make sure they understand their lessons."
Three years ago, Bridger worried about her daughter in a public-education setting, but the RDSPD program blended with Wilson's student-led Montessori education method has worked wonders for Abbi, who is filled with an abundance of energy and curiosity.
"The teachers here get down on her level, and are willing to do the hard work," she said. "They encourage her to be vocal and practice. Everything has clicked and the school has made adjustments to ensure she is set up for success."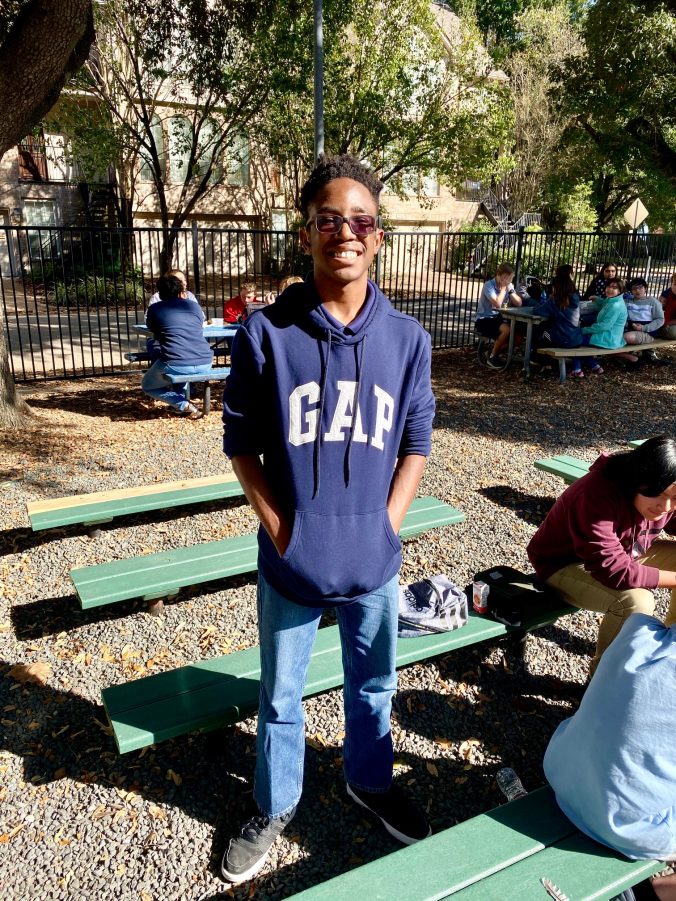 While RDSPD has been in operation the program has assisted over 350 students, including Abbi's classmate Chrisly, a seventh-grader who has been a part of the program at Wilson since he was in Pre-K4. For the last eight years, Chrisly, a popular straight-A student and track star, has spent most of his school days integrated into the general education classroom with support from the same style hearing aid as Abbi's.
Now, he is looking forward to his future, considering different high schools and dreaming of breaking sprinter Usain Bolt's world records. And, watching Chrisly grow into a successful, confident young man has given Abbi's mother hope and confidence for her daughter's future.
"It is amazing to see the potential of her ultimately living a normal life," Bridger said. "Knowing that she is not going to feel different or be left out or singled out gives me so much hope. The fact that they can teach their students to be nice kids is very special."