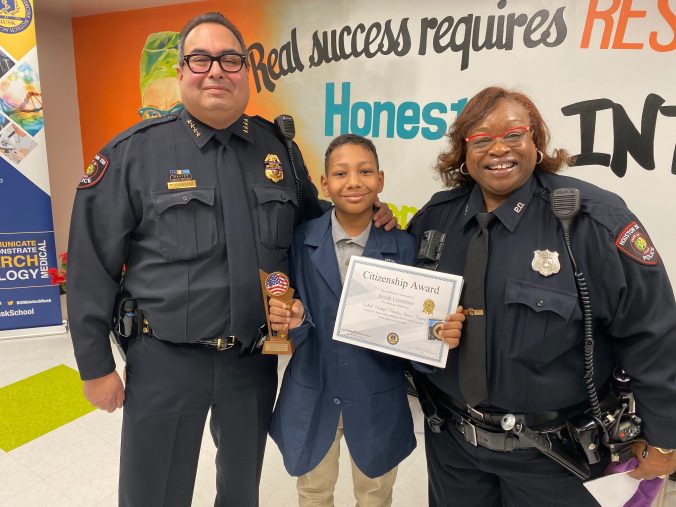 Baylor College of Medicine Biotech Academy at Rusk sixth-grader Joziah Crenshaw was honored at a surprise recognition ceremony on Tuesday after he took swift action when he saw a mother and child in a potentially dangerous situation.
Joziah was honored with a Citizenship Award from HISD Police for alerting authorities after he saw a distressed mother across the street from his school who had inadvertently locked her baby in the car.  
"We want to give credit where credit is due," HISD Police Officer Taunya Malone said during the ceremony. "This young man is exemplary, and I am extremely proud of him."
Because of Joziah's heroic actions, authorities were able to respond quickly, unlock the vehicle, and the baby was reunited with his mother unharmed. For Joziah, the recognition was a very special moment for him and his family.
"I am surprised that one thing I've done made such a big impact," he said. "My father has passed, but I know I've made him proud, and I know he's right next to me today."