Students from across the district participated in a virtual conversation with the HISD Police Department's C.O.R.E Team that focused on the importance of relational policing between police and youth.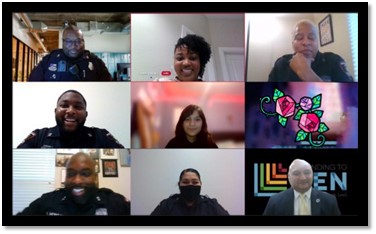 During the event, Let's Talk: Youth Promoting Social Action, more than 150 students from HISD's mentorship programs, Ascending to Men Project (ATMP) and the Resilient Outstanding Sisters Exemplifying Success (ROSES), engaged in dialogue and asked officers questions about how to best establish relationships with local police.
According to Officer Odell McKinney, building relationships based on trust and understanding leads to strong partnerships between officers and students that help solve problems, break barriers, and create positive environments.
Continue reading