HISD's Innovation and Postsecondary Programming department is currently offering a Virtual Study Hall for students taking High School Advanced Placement, IB, Dual Credit or Dual Enrollment courses.
This free after-school resource will be offered online every Tuesday evening from 5 to 7 p.m. and include help with college-level course assistance.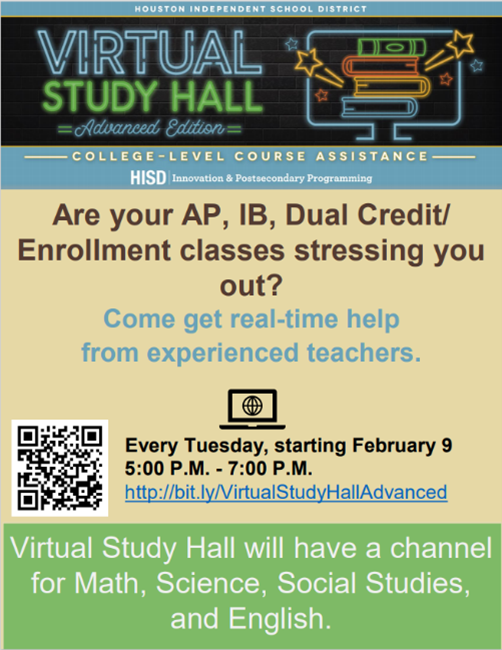 This Virtual Study hall will be available via Microsoft Teams to provide real-time help to assist students with Math, English Language Arts, Science and Social Studies coursework.
For more information about the Advanced Virtual Study Hall, please click here.