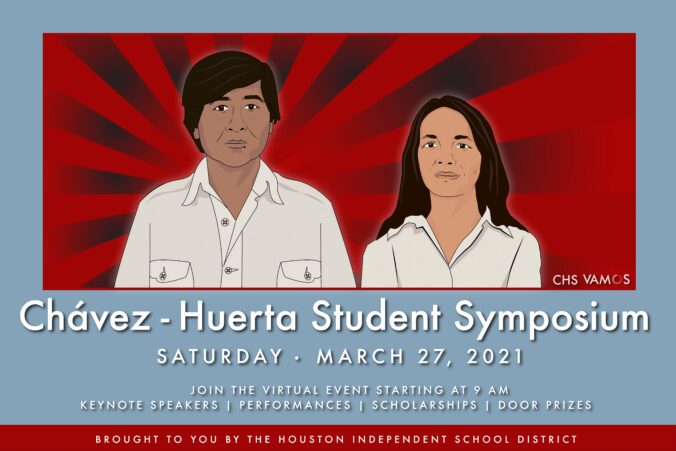 The Houston Independent School District will hold the first-ever Chavez-Huerta Student Symposium on March 27 to honor the legacies of labor and civil rights activists Cesar Chavez and Dolores Huerta.
The student-led event aims to examine the activists' lasting impact on educational, economical, and societal issues.
Highlights of the symposium will include performances by students from the Chavez High School feeder pattern schools, keynote speakers, a panel discussion, student project presentations, scholarship awards, and door prizes. Students will focus on advocacy, guided by the event's theme "The Power of Your Voice."
Telemundo Houston News Anchor Antonio Hernandez and Heights High School Senior Angel Luna will serve as co-moderators.
On March 29, 2021, HISD schools and offices will be closed in honor of Huerta, who is 90 years old and resides in New Mexico, and the late Chavez, who died in 1993.
The event will take place virtually on Saturday, March 27, from 9 – 11:15 a.m. The virtual event may be viewed at bit.ly/Chavez-Huerta.