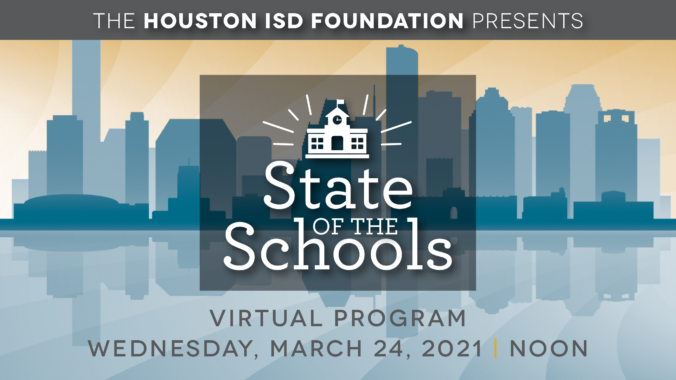 The Houston Independent School District Foundation's annual State of the Schools fundraiser will take place virtually this year for the first time ever and will focus on effective methods for supporting student achievement amid the challenges of the COVID-19 pandemic.
Interim Superintendent Grenita Lathan will deliver the State of the Schools address during which she takes participants on a video tour of the district's most notable schools and programs, highlighting student success stories.
The virtual event, set for noon on Wednesday, March 24, will also highlight educational projects funded by grants to the Houston ISD Foundation as well projects funded directly by the district's charitable organization, such as: real-world laboratory and field experiences to study water quality and its global impact; on-campus gardens to promote nutrition awareness, beautification and mental health; and an interactive STEM lab for elementary students.
Funds raised by the foundation support projects and programs that fall outside the district's operating budget in the areas of college and career readiness, comprehensive supports for students and their families, innovation, and equity. Proceeds go directly to the Houston ISD Foundation, a nonprofit organization.
Each year, the State of the Schools event highlights the importance of community investment in public education and focuses on the social and economic impact that occurs locally and globally when public school students have access to a quality education.
To view the event or donate to the HISD Foundation, log on to HoustonISD.org/StateoftheSchools.