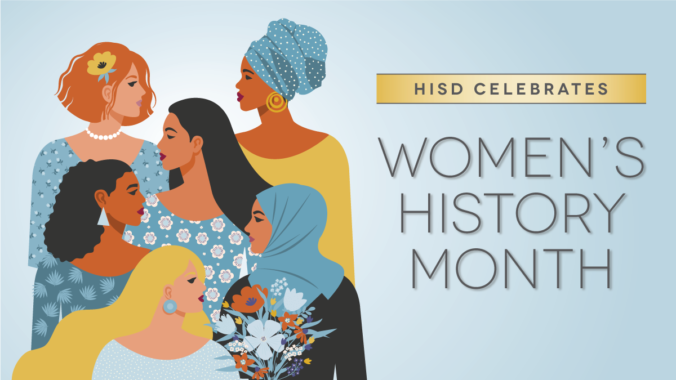 March is Women's History Month. All across Houston Independent School District, we are honoring women's contributions to American history and raising awareness to promote equality in the classroom through education.
Last year marked the 100th anniversary of the passage of the 19th amendment granting women the right to vote. Due to the pandemic and safety protocols, many planned celebrations did not take place.
So the National Women's History Alliance is extending the celebration through 2021 with the theme "Valiant Women of the Vote: Refusing to be Silenced."
Women's History Month began in 1978 as "Women's History Week" by the school district in Sonoma, California. International Women's Day began March 8, 1911, in New York City, when thousands of women marched for the right to vote and better labor laws. March is also when Title IX was passed in 1972, which protects people from sex discrimination in federal education programs.
From Susan B. Anthony to Gloria Steinem, from Sandra Day O'Connor to Ruth Bader Ginsburg, from Rosa Parks to Maya Angelou, there are countless women to celebrate, including the first woman Vice President, Kamala Harris.
In HISD, it's our mission to encourage and uplift the young girls in our classrooms and empower them to fulfill their dreams. Please join us this month and share how you are celebrating Women's History Month. Tag us on social media @HoustonISD and use the hashtag #WomensHistoryMonth.