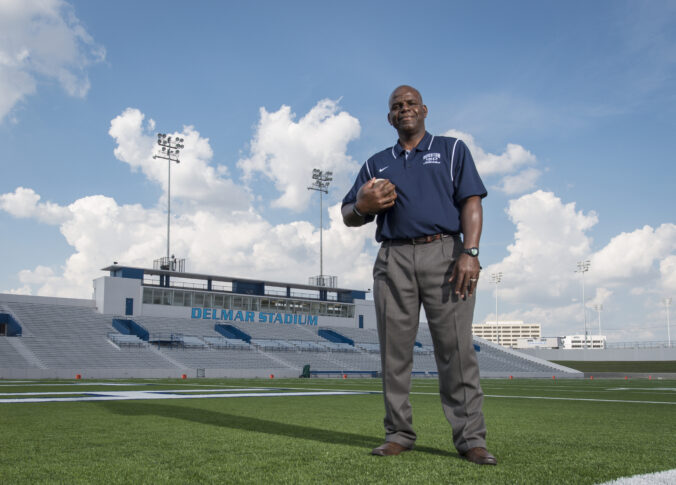 He may be the Director of Athletics, but ask Andre' Walker what he thinks makes HISD special and he will tell you the answer is simple.
"It's what we do for our community, especially right now. It's the food distributions, the vaccine clinics, the testing," Walker said. "This district is the heart of this city."
He credits those extra steps as the reason why the Texas High School Athletic Directors Association named him the Region V Athletic Director of the Year.
"They see the value in what we do in this district," he said.
Walker, who has been Director of Athletics for HISD since 2018, is quick to point out that this award is about the district, not him.
"This is not an individual award," Walker said. "This is for Dr. Lathan giving me an opportunity. This is for all my assistant athletic directors, all the stadium workers, all the coaches, and all the student athletes. This is for everybody. This is an HISD award."
Walker was named as the winner at the regional meeting on March 10. Region V covers 24 counties across the Greater Houston area and southeast Texas.
He also received the National Interscholastic Athletic Administrators Association Frank Kovaleski Professional Development Award from the organization in 2020.
Walker has spent the past two decades serving students in HISD as a teacher, coach, assistant principal, and now Athletic Director. He is a member of the National Interscholastic Athletic Administrators Association, National Federation of State High School Association, Texas High School Coaches, Texas Girls Coaches Association, and the Houston Coaches Association.
Walker received his Bachelor of Science in Business Administration from Texas Southern University, Master's in Education from Prairie View A&M University, and is currently completing his doctoral degree in Education Administration.