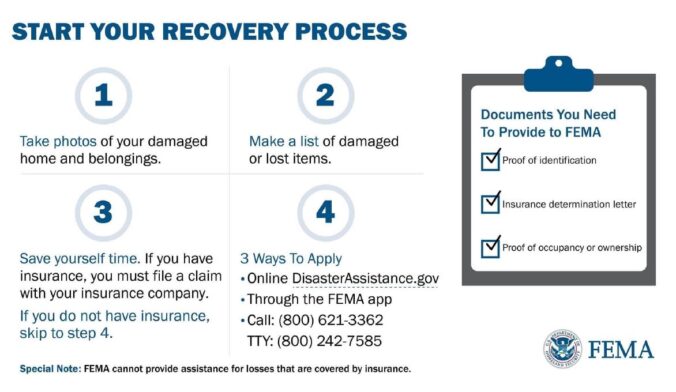 With much of our HISD families and community still experiencing negative effects and damage to their homes and personal property from the winter storm, the Federal Emergency Management Agency (FEMA) is offering assistance to eligible homeowners.
FEMA has designated the Houston area as eligible for individual assistance due to a disaster declaration for Texas' severe winter storms in February.
If you have insurance and you sustained damage from snow and ice, contact your insurance company and then FEMA. Your insurance claim information is needed to determine eligibility for federal assistance.
If you are uninsured, the fastest and easiest way to apply for assistance is through FEMA online. You can apply 24 hours a day, seven days a week, with no waiting or delays.
If you are concerned that your personal insurance won't cover all the damages suffered as a result of the severe winter storms or that damage may appear later, register with FEMA before April 20 to reserve the option to ask for additional support in the future.
For more information, go to DisasterAssistance.gov.