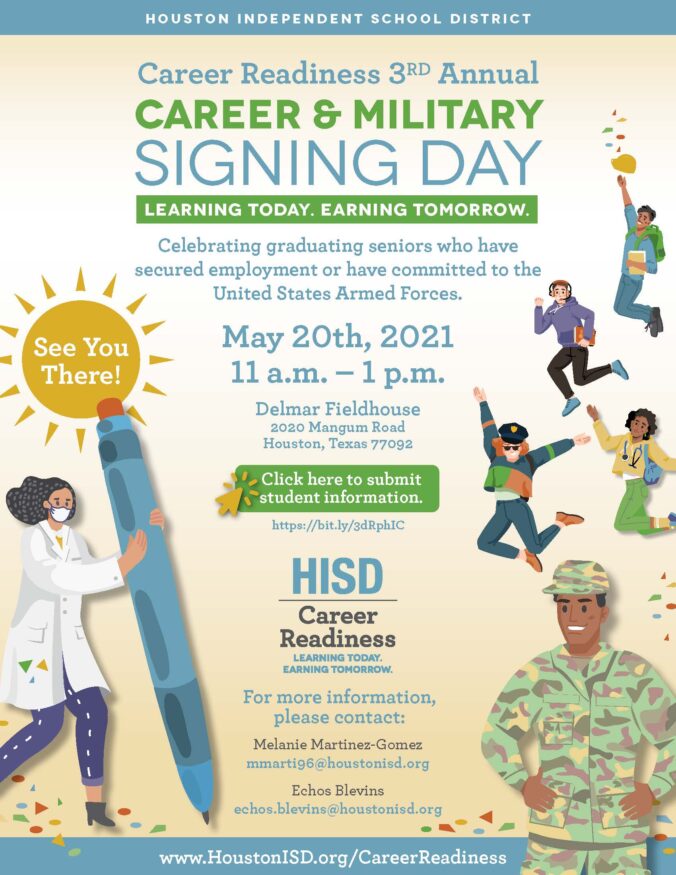 Join Career Readiness as they celebrate graduating seniors who have secured employment or committed to the U.S. Armed Forces.
The event will take place from 11 a.m. to 1 p.m. on Thursday, May 20, at Delmar Fieldhouse (2020 Mangum, 77092). See Career and Military Signing Day for more information.
For questions, please contact Melanie Martinez-Gomez at mmarti96@houstonisd.org or Echos Blevins at echos.blevins@houstonisd.org. More formation can also be found on the Career Readiness website at HoustonISD.org/CareerReadiness.