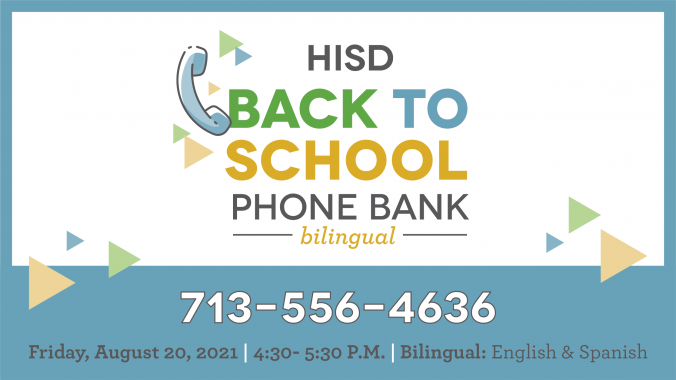 The Houston Independent School District will hold a phone bank on Friday, Aug 20, to address questions from parents and students as the district helps families prepare for the return for the 2021-2022 school year.
The phone banks will give the public the opportunity to ask questions in English and Spanish by calling 713-556-4636. The phone bank will take place from 4:30 to 5:30 p.m.
HISD staff members will take calls and answer questions on a variety of topics such as in-person instruction, testing and attendance, meals, COVID-19 precautions and procedures, resources for special populations, and more.