As part of KHOU's "Education Station" adoption program, the news station presented Shadowbriar Elementary principal Mark Samuel with a check for $11,000 during a surprise ceremony Wednesday morning.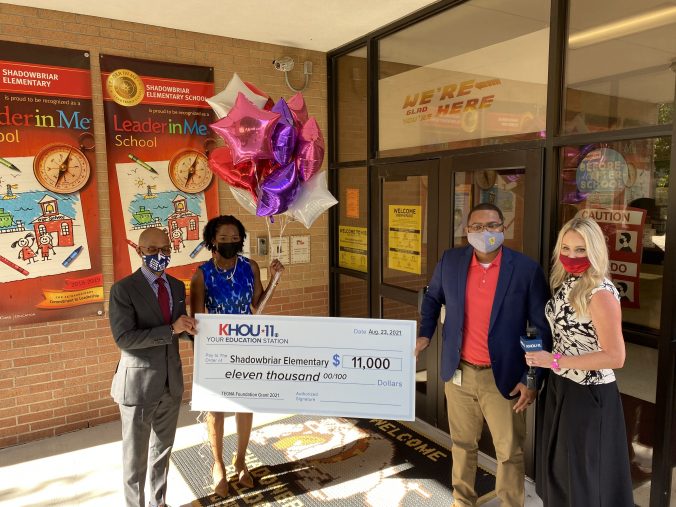 "It's KHOU 11's way of giving back and helping support the educational needs of Houston students," KHOU said in a statement.
Shadowbriar Elementary is part of the HISD STEAM (Science, Technology, Engineering, Arts and Mathematics) magnet schools. Last year, KHOU partnered with Atherton Elementary.
According to KHOU, part of the adoption plan includes beautification projects, virtual/on-campus activities, mentorship opportunities, and donations. KHOU staff will work with Samuel, and assistant principals Melissa Henson and Natasha Triplett.
"This is going to do amazing things for my kids," a shocked Samuel said when presented with the check by KHOU's Chita Johnson, KHOU Director of Local Programming & Community Marketing Dale Locket , and KHOU Project Specialist Millicent Coins. "Coming back to school post-pandemic or during the pandemic , when I think about uniforms to technology and just the social/ emotional response this is going to really help us increase student outcomes."