HISD and United Airlines announced a multi-year mentoring and career development program for aspiring aviators and aircraft enthusiasts on Friday. This includes a financial commitment of $300,000 through HISD Foundation towards Sterling Aviation Early College High School's aviation program.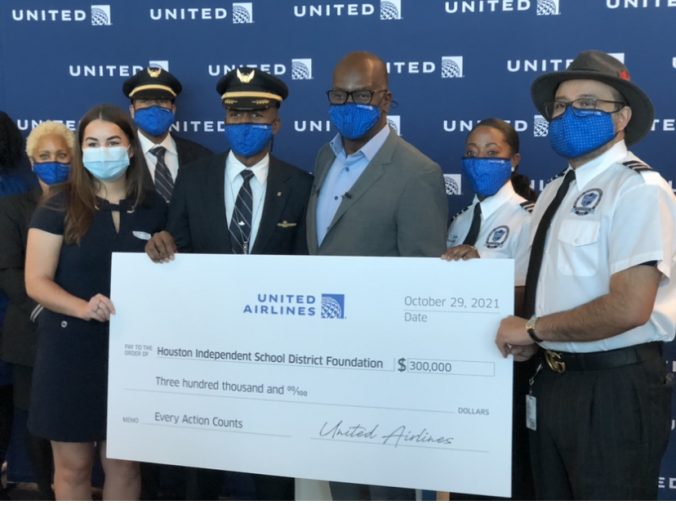 United will also host a career expo for 350 area middle school students to learn about careers in aviation, including training and education, and why enrolling in Sterling's aviation program will prepare them for a career in the aviation industry.
The multi-year program will commence spring 2022 with the launch of a mentorship program. Fifty Sterling students currently enrolled in the school's aviation program will be partnered with Houston-based United employees who will provide support and guidance as they look to pursue a career in the aviation industry, including pilots and aircraft mechanics.