Stephen F. Austin High School was selected as a recipient of the GRAMMY Signature Schools Award. The GRAMMY Signature Schools Award is designed to honor public high school music programs across the country with special awards and grants based primarily on need and a compelling plan to address that need.
The GRAMMY Museum awarded a grant of $5,500 to Stephen F. Austin and hosted a virtual question and answer session on Friday with over 60 students in the performing arts department. Industry professional guests on the panel included moderator David R. Sears, GRAMMY Museum vice president of education of GRAMMY In the Schools, Larry Batiste, music director and owner of LaSugar Bear Entertainment and producer/songwriter/multi-instrumentalist/composer/arranger Jason Goldman.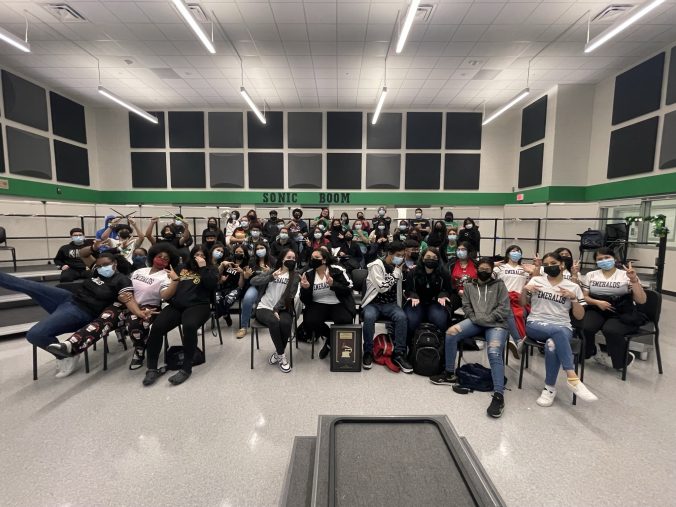 "Opportunities like these allow our students the chance to be recognized while obtaining necessary resources to create a roadmap that could turn dreams into reality," said Keavon Runnels, Austin HS music director. "Our students put their heart and soul into their performances. This shows them that through perseverance, work ethic and positive attitude, they will be prepared for what the world has in store for them."
During the hour-long session, the students asked insightful questions about several aspects of working in the music industry including business affairs, the recording process, live performances, management and much more.  Austin has previously received The GRAMMY Museum's GRAMMY Signature Schools Community Award in 2008 and 2017, which awarded the music program with a $2,000 grant.