HISD is readying to "Change the Game" with its annual Parent Organization Expo. It's the perfect opportunity for parents to consider the benefits parent organizations provide for the schools they support and what a difference their involvement can make.
The Parent Organization Expo is set for Feb. 4, from 8 a.m. to 12 p.m. at the Hattie Mae White Educational Support Center (4400 W. 18th St., 77092). The event is a valuable launchpad for parents and caretakers who are new to their school's parent organizations as well as an opportunity for seasoned Parent Teacher Organization/Parent Teacher Association participants to build upon their knowledge base and make useful connections to further support their schools. The expo will include fundraising strategies and workshops on effective PTO/PTA practices.
Eric Munsayac, T.H. Rogers School PTO co-president, believes that an active PTO is the key to keeping parents abreast of what is happening in their child's school. Greater community engagement builds stronger connections and helps supplement in areas of need where the district might be shorthanded.
Networking with other PTO/PTA volunteers is also a great way for parents to stay directly involved in their child's education.
"By participating in the PTO, my children see me as an active member and ally to the school," said Munsayac. "I am in constant communication with other parents, schoolteachers, and administration. My children understand that schools are not only between teachers and students, but also there that we are a community—teachers, students, parents, assistant principals, custodial staff, local grocery stores and restaurants, etc.—We are all trying to help one another become stronger."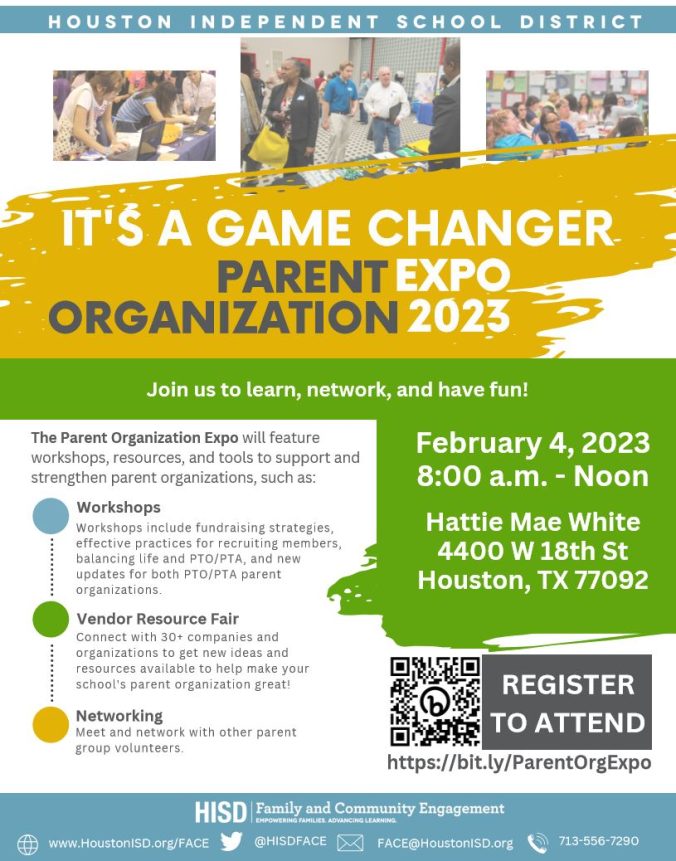 Some parents often have reservations about committing to a PTO/PTA on top of their hectic work and home lives, but they are not alone. The expo will include workshops on balancing life and PTO/PTA participation. Munsayac asserts that there is plenty of PTO/PTA volunteer work that can be done from home, such as packing envelopes and mailers, calling businesses for donations, organizing events, and gathering volunteers through email. No matter their schedule or limitations, there is always an opportunity for parents and guardians to get involved.
The Parent Organization Expo is a terrific jumping-off point for a parent still on the fence about participating in their school's PTO/PTA. For those parents, Munsayac suggests the following:
Attend a meeting. Meetings are a good place to ask questions, meet other parents, and see where the advantages and disadvantages of the school lie.
Speak to their student's teachers. Ask how to be involved or what kind of functions are held.
Attend an event. Witness how events are operated and see what you can do to help.
Volunteer for a small event. Volunteering is the best way to get involved. Ask questions and see if it's something you enjoy.
All participation in PTO/PTA activities makes a difference in HISD schools. To be a Game Changer for your child's school and register for the 2023 Parent Organization Expo, visit the registration website here.